Figures
Stranger
Dream About Strangers Meanings and Interpretation
In life most of us are wary of strangers, because we cannot tell their intentions. For example, will they pose a threat or bring us new ideas and chances? Therefore, the stranger in dreams symbolizes threat or support - sometimes hostility and enemy, sometimes a favorable turn, which is quite hard to tell.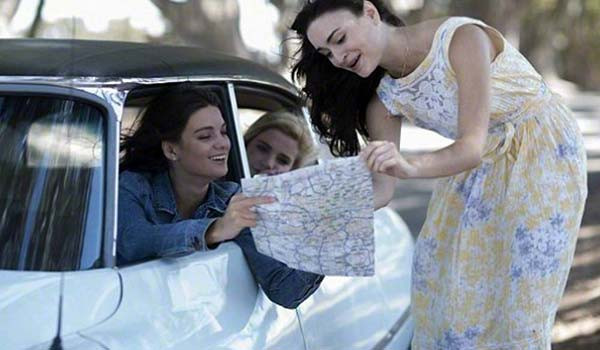 Dreaming about making friends with strangers suggests you are faithful to your friends.

Dreaming about quarreling with a stranger indicates you want to be famous and gain repute.

If you are a man, dreaming about a stranger shows you will conflict with your neighbors over trivial matters, so be careful about it.

If you are a man and dream that you talked to a stranger, it can be a symbol of being cheated and reminds you to watch out recently. So don't trust anyone readily but come down to earth to stay away from disaster.

If you are a woman, dreaming about talking to a stranger implies a dispute. Perhaps you will visit your anger on your husband for something awry in work or life, leading to a family strife. If you are a single woman, such a dream implies you may come to someone's wedding yet find it hard to meet your Mr. Right.

Dreaming about an opposite-sex stranger about the same age suggests you may start a new relationship recently. If you felt well disposed towards him/her, it indicates you will fall in love; but if you felt detested, it shows you may get nowhere and need to beware of crisis.

If you felt estranged from the stranger in your dream, it shows that deep in your heart you are longing for a good interpersonal relationship and pay great attention to managing your connections in daily life.

If the stranger in the dream fraternized with you as if you had known each other before, it indicates you have a strong sense of self-protection, and would never trust the stranger rashly than keep a certain distance unconsciously.

If a stranger kept asking you questions or continuously questioned on your private affairs, it shows you are very reluctant to expose yourself in public life, which will make you very uncomfortable.

If you dream that a stranger broke into your home, it means your property might be stolen.

Dreaming about a stranger's death is a sign of favorable turn or a better business.

If you dream that a stranger gave you money, it shows you will be in good luck and your partnership will succeed. Also, it reminds you to build connections and avoid disputes with others.

If you dream that a stranger slept in your bed, it indicates your recent luck can be unstable, many changes will happen to your life and things planned will have many problems, for which you are recommended to plan for the emergency.

If you dream that you hugged a stranger, it suggests you will have an unwelcome guest.

If you are a woman, dreaming about a strange man approaching you implies you will start a relationship unexpectedly. If he was an old man, it indicates that you may win the love of an unexpected man; if it was a middle-aged man, it implies you may start a relationship with someone introduced by your friend; if it was a young man, you might be chased by a playboy and you'd better say no, or you will regret; if it was a young boy, you may fall in love at first sight.

If you are a woman, dreaming about a strange woman approaching you suggests some bad news, such as a rumor about you, or an affair between the man you love and another woman. Therefore, you should try your best to avoid misleading behaviors recently; do not believe any rumor about your sweetheart blindly and confirm carefully if necessary.
People Who Read This Article Also Read
Lastest Questions and Answers
Temples, Anmals, Love one (3 Replies ) Asked by C***e | 9/29/2018 3:20:03 AM
since few days i am having dream of going temple and praying for my love.... Some time Goat & Chicken in Temple and so many pandit doing pooja,...
Stranger and my mother got pregnant (1 Reply ) Asked by m***j | 6/12/2018 4:53:21 PM
Hi. Just want to know about the meaning of my dream last night. I dreamed that my mother got pregnant and the priest touch the tummy of my mother...
Mangalsutra (4 Replies ) Asked by S***i | 8/3/2017 11:29:48 AM
Hi.....I had a dream last that a guy tied thali(mantal sutra) in my neck. He is a stranger....and he is not the one I wished for. I am not married...
Dreamed Snakes twice (1 Reply ) Asked by P***s | 7/31/2017 2:49:17 PM
I had a dream last week where everyone was running away at a strange house,, It was about to rain. Then at that house I saw a workmate who is a...
I HAD A DARK NIGHTMARE. (1 Reply ) Asked by m***0 | 5/31/2017 10:28:20 AM
I had a dream on morning of my 17th birthday and I don't know where the place I was on those dreams. I was walking on a road then I turned to...