Nature
Earthquake
Earthquake Dream Meanings and Interpretation
The dream of earthquake often predicts significant environment or family changes, such as the sudden illness of your mother, the closure of your father's company, and the loss of previous economic status. However, there are various opportunities implied in the changes, which will bring you certain benefit once you make unremitting efforts. Meanwhile, the dream can also be a sign of your depression or repressed creativity that you cannot show. If you often dream about earthquakes, it suggests you have the memory of an earthquake and fear of it in your heart.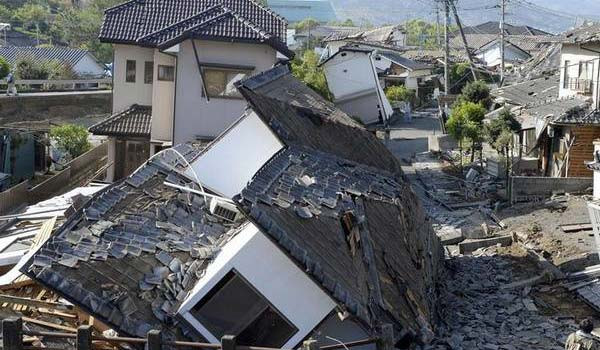 Dream about Earthquake
Generally, dreaming of earthquake means you have found the focus of your life and you can live your life firmly and fearlessly. If you are a scholar or expert, dreaming of earthquake indicates you will be world-renowned for academic achievements. If you are a college teacher, the dream implies you will be famous for distinguished achievements.

Dreaming about seeing or feeling an earthquake suggests the war and strife between countries will cause the failure of your career and bring you a lot of misfortunes. The dream of land subsidence is an inauspicious sign which indicates the unquiet residence.

Dreaming of your house was shaking and the things on ceiling were falling but it did not collapse, it means you may see job changes or your lover will be transferred to work in another place.

Dreaming of the aftermath of an earthquake reminds you the possible argument in your family or illness of a family member and you should avoid the argument and spend more time to take care of your family.

Dreaming of watching the earthquake for a long time means your career or business will be improved and you will have more opportunities to seize.

If your house collapsed but the family were safe in the dream, it implies all disasters will be over.

Dreaming of a narrow escape suggests everything will go well with your work and you will make certain achievements.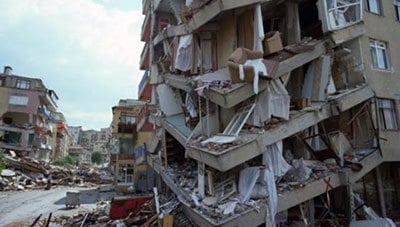 Dreaming of Buildings Collapse in an Earthquake
If you are unmarried, the dream of collapsed buildings suggests the possible changes in love relationship, which is happy and unrestrained at the beginning but restrained by reality as time passes by and you have to consider many practical problems.
If you are married, the dream implies you are worried about the significant changes in reality because you are uncertain about the results brought by the changes.
If you are a job seeker, it means you have the fair luck in job seeking, may easily get the recognition and see more opportunities due to the capacity displayed in the job interview. Meanwhile, the dream reminds you not to hitch your wagon to a star, or you will miss the opportunities.
If you are a businessman, the dream suggests the decline of luck for wealth and you may spend more despite the increase of income. It reminds you to spend properly.
If you are a student, the dream of collapsed school buildings reminds you to change your learning methods to improve your academic performance.
If you are a pregnant woman, the dream of collapsed buildings in an earthquake indicates that the recent luck trend is not favorable and your family may have minor problems, which should be solved carefully.
For middle aged and elderly people, the dream of collapsed house in an earthquake predicts the health problems, especially nephritis and jaundice, and you need more rest.
People Who Read This Article Also Read
Lastest Questions and Answers
What does earthquake in a dream mean (2 Replies ) Asked by A***a | 3/31/2015 4:10:04 AM
Please help. I had a dream that an earthquake happened and all the buildings around me collapsed. What does it mean? I've had this kind of dream...