2022 Chinese Horoscope For horse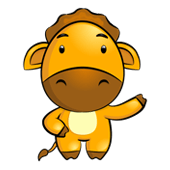 Overview

Wealth:

Health:

Career:

Love:

Lucky Color:
Green, Red, Purple
In 2022, Horse people will achieve a harmonious and compatible state with Tai Sui, and their fortune in various aspects will improve with the help of the auspicious stars of "Jiang Xing"
Read 2022 Chinese Horoscope for Your Sign
Lastest Questions and Answers
Auspicious date Wedding June 2022 (1 Reply ) Asked by L***a | 1/29/2022 2:52:53 PM
Hello! Just want to enquire what are the auspicious dates for June 2022 wedding. Hope you could help me. Zodiac is Horse -25/May/1990 and my partner...
Auspicious Date for Wedding and Guo Da Li (0 Reply ) Asked by S***y | 10/13/2021 5:43:12 AM
Hi, would like to know there is any auspicious date for our Guo Da Li in March 2022 and if based on the calendar 03/04/2022 and 23/04/2022 is...
Is 2022 or 2023 a good year to have a baby (0 Reply ) Asked by A***e | 8/26/2021 6:19:13 PM
Hi I am a rat mother (1984) and my husband is a dog (1982). We want to have one last child and wonder if 2022 (tiger) or 2023 (rabbit) is better. We...
Year 2022 or 2023 for baby girl (1 Reply ) Asked by L***g | 8/11/2021 10:15:06 PM
Hi, for dragon male (1988) and horse female (1990), are both 2022 (tiger) and 2023 (rabbit) good year to have a baby? Or is any of the year a better...
Horse Good Luck Year (3 Replies ) Asked by E***o | 5/9/2021 12:46:42 PM
Hi guys, Sorry, I need to know which is the best year for a Good Luck Horse? because I see 2019, 2020, 2021 and also 2022 is bad luck for horse...