Note: The horoscope prediction is for people born between January 27, 1990 and February 14, 1991. If you were born before January 27, 1990, your Chinese zodiac sign is Snake. Please consult
2016 Chinese Zodiac Horoscope for the Snake Born in 1989
.
* The prediction is valid for 2017
Year of the Rooster
which is from January 28, 2017 to February 15, 2018.
Overview
In Chinese zodiac, 2017 is the year of the Fire Rooster 'Ding You' (丁酉). For you Horses born in 1990, 'Wu' (午) which is your earthly branch will damage 'You' (酉) which is the earthly branch of Tai Sui, thus you will slightly offend Tai Sui. Although you do not really clash with Tai Sui in 2017, you still need to pay attention to the situation of going against your superiors, such as arguing with your superior in the company or quarreling with the elder in life; you should watch out and keep modest and steadfast at any time. Due to the blessing of two auspicious stars 'Tian De' (天德) and 'Fu Xing' (福星), you will be generally helped by the influential and powerful benefactor; the blessing of 'Lu Xun' (禄勋) will bring you good luck in career and wealth. However, you will also be affected by the inauspicious star 'Jiao Sha' (绞煞), thus prone to little accidents, such as injury and sprain. Also, you will be affected by the inauspicious star 'Juan She' (卷舌) in charge of disputes but luckily, it won't affect the overall fortune. In a word, you should talk less and do more, and avoid offending others in the year of 2017.
Career
In terms of career, you Horses born in 1990 are always self-motivated and have goals, thus can get success once you work step by step. You will have a more stable development than last year and even have the opportunity of getting promoted. In this year, you can always turn ill luck into good and improve the interpersonal relationship; therefore, 2017 will be a particularly favorable year for you engaged in the industries of communicating with people, such as entertainment, making up, cosmetology and sales. However, you should pay attention to the disputes which may affect your career. Fortunately, the influence will be not significant due to the blessing of two auspicious stars.
Wealth
When it comes to wealth, you will have good luck in the income from work. You will win the recognition of your boss or customers and get good rewards as long you work hard. For you businessmen, you will get help from more people than the last year but still cannot free yourself from the adverse affection of the inauspicious star 'Juan She', thus may have disputes and should pay a little attention to it. You'd better not get involved in others' matters, or you will provoke the inauspicious star and suffer from the adverse impacts. In terms of the windfalls from stock speculation, you will have slightly poor fortune in the first half year but better luck since autumn; however, you still should be careful in lunar October.
Love Relationship
Blessed by the auspicious star 'Lu Xun', you Horses born in 1990 will have good luck with the opposite sex in 2017. However, the clash with Tai Sui will lead to break up and make up, or the unsmooth development of love relationship due to the difficulties created by villains. Fortunately, you will turn ill luck into good due to the blessing of auspicious stars 'Tian De' and 'Tai Yin' (太阴) but you should not give up easily; while finding the right one, you should not confess rashly but start from friends step by step and overcome the difficulties to stay together. You already in love may easily quarrel with each other and the third party may lead to the entangled emotional life, making you annoyed.
Health
You Horses born in 1990 will generally have no serious illness rather than the sprain caused by playing or the hurt by pets; you should pay special attention to your safety if you have a big pet. Since you are blessed by the auspicious star 'Tian De', you will be helped by others once there is an accident and you should be more alerted in lunar February, August and November. In this year, you should also pay attention to the elder who may easily fall ill and require more attention; when they are in discomfort, you should take them to a hospital immediately, or the delay of treatment will lead to the serious consequence.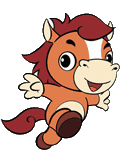 * The prediction is valid for 2016 which is from February 8, 2016 to January 27, 2017.
Overview
Those born in 1990, the year of Geng Wu
Horse
, will spend a stable year in 2016, the year of Bing Shen
Monkey
. A great deal of resistance makes your work develop difficultly. Since you are too subjective, you tend to quarrel with your colleagues about the problems in work to cause conflicts. The relationship between you and your family will not be peaceful and you will quarrel constantly. The reason for quarrels is mainly that you ignore many details and problems of family life due to your focus on your work. Your luck in love will be good this year. If you can go for a business trip or travel, you may have the opportunity to meet someone you like. In addition, you may have more opportunities to get help from others, which can help you finish work easily. However, you must be careful about your loose lips, otherwise you may drive away your helpers. You are suggested to wear gray, purple and silver jewelry to adjust your Five Elements.
Career
Those born in 1990, the year of Horse, will be busy in work and have a lot of pressure. Although you have a lot of opportunities to show yourself, there will be great difficulty. In addition to lack of understanding between colleagues, you should pay attention to your health because physical ailments may easily affect work performance. In work, you may get help from the opposite sex, but you should deal with them carefully, otherwise it may cause misunderstandings easily and the gossip may affect the boss's opinion about you. As for those independent entrepreneurs, there will be a lot of troubles and difficulties. So, you should do everything step by step and never seek after shortcut to go onto the wrong way.
Wealth
In 2016, you will gain or lose little money. The huger the investment is, the greater the danger is. Additionally, since those born in the year of Horse have a wide range of communication, you will get an unexpected fortune from the opposite sex who helps you. However, excessive opposite sex may cause counter action. In this year, most of your wealth is derived from your work, so you will work more and get more. Although you will be very busy this year, you can earn much money. As a result, you should not complain about your busy work and should maintain a pleasant and relaxed mood. In short, your luck will be good in the second, third, eleventh and twelfth lunar months, so you had better to make good use of this four months. What's more, you should not hold too much hope on windfall.
Love Relationship
In 2016, those born in the year of Horse will have a very good luck in love. Singles can pay more attention to the opposite sex around you. Maybe your Mr./Mrs. Right is on your side, but you have no further development. Those who intend to travel or go for a business trip may have the opportunity to meet someone right on the road. Even though he/she is not the one you like, it may also expand your interpersonal circle, which can be good for your future work development. During the travel, you may get to know someone helping you in your work or investment. On the one hand, those in love can get married hopefully. On the other hand, married people should beware of extramarital love and self control is of great importance.
Health
Those born in the year of Horse should pay double attention to your health in 2016, and you may easily suffer from gastrointestinal problems. You need to pay attention to nutritional balance collocation of individual diet, to be moderate in drinking and not to eat spicy food. Adequate sleep and moderate exercise can help you overcome disease. You should try to avoid camping, because it is easier to breed bacteria to cook on the outskirts, which can easily lead to gastrointestinal problems. In a word, you must pay more attention to your health, otherwise it will affect your development and performance in work.