Note: The horoscope prediction is for people born between January 21, 1966 and February 08, 1967. If you were born before January 21, 1966, your Chinese zodiac sign is Snake. Please consult 2016 Chinese Zodiac Horoscope for the Snake Born in 1965.

*The prediction is valid for 2017
Year of the Rooster
which is from January 28, 2017 to February 15, 2018.
Overview
In 2017 which is the year of Fire Rooster, the fortune of you people born in 1966 under the zodiac sign of Horse will be full of changes. Due to the inter-restriction between the earthly branch 'Wu' (午) of Horse and the earthly branch 'You' (酉) of Rooster, you will clash with Tai Sui which will bring you unstable fortune. Despite the adverse affection of clash with Tai Sui, you will be blessed by four auspicious stars, thus can work more smoothly, solve all kinds of crisis and get what you want. At the same time, you will be affected by three inauspicious stars; coupled with the adverse affection of clash with Tai Sui, your fortune will somehow decline in terms of career and interpersonal relationship. However, if you can do your duty, proceed by steady steps and never have conflict with others, you will have relatively good fortune.
Career
Your fortune in career will be on the rise and you will have many opportunities due to the blessing of the auspicious star 'Tian De' (天德), which will make your wishes come true, get the help of others, and win the recognition of leadership. If you can cherish the opportunity of the auspicious star's positive effect, you will certainly display your skill to the full. Although you will get help from others, you still need to be prudent in career, think more on everything and keep a low profile due to the adverse affection of inauspicious stars. While getting along with others, you should be careful because the inauspicious star 'Juan She' (卷舌) will easily bring you communication conflicts with others.
Wealth
You Horses born in 1966 will have prosperous luck in wealth due to the blessing of the auspicious star 'Lu Xun' (禄勋) which means good salary and it can bring good job opportunity and salary. Hence, you will have favorable income from work and windfall. The luck in windfall means the money derived from winning a lottery, investment and picking up. Therefore, you may try to invest in some financial products in 2017, which may bring you good harvest. Of course, the adverse affection of the inauspicious star 'Juan She' will bring you financial loss because of the cooperation destroyed by others.
Love Relationship
In 2017, the worst fortune of you Horses born in 1966 will lie in the love relationship. You married will have extremely good luck with the opposite sex but most of you have married and you should not throw yourself into this kind of relationship. Once you cannot control yourself, you will lead to the family breakdown. Therefore, you must see the opposite-sex relationship clearly and avoid changing it into the unfavorable luck. If you can take your way of communication with others under control, it will be not difficult for you to keep the stability of marriage.
Health
Your overall fortune for health will be not bad and your health will be in a good level in 2017. However, you should not slack off as you will clash with Tai Sui due to the inter-restriction between the earthly branch 'Wu' of Horse and the earthly branch 'You' of Rooster; what's more, you will be affected by the inauspicious star 'Pi Ma' (披麻), thus have certain pressure in health. In particular, the clash with Tai Sui and the inauspicious star will even affect your family. Therefore, you should pay attention to the health of you and your family and go to check and treat as early as possible once there is a problem.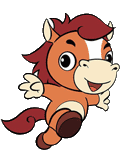 *The prediction is valid for 2016 which is from February 8, 2016 to January 27, 2017.
Overview
Those born in 1966, the year of Bingwu
Horse
, will feel very difficult and hard in 2016, the year of Bingshen Monkey. Since you have strong inner heat and it is year of fire, you will feel anxious and worried. As a result, in
the year of Monkey
, you had better to be psychologically prepared to spend the year when you will work more but earn less. This year is full of twists and turns, so you must avoid making major decisions, for example, you should not change jobs or carry out massive construction projects to expand the scale of business. You should be more careful in terms of personnel. You will be plagued due to emotional instability. And you will easily be lost in various fancies and conjectures and you will feel that others are dead against you when getting along with them. What's more, you will encounter unprecedented challenges at work so you are easy to get into dead end. Although you may feel very hard in the year of Monkey, you are not worthless. Your luck in work and wealth will not be bad. You should not set a very high goal and not expect too much in return. In contrast, you should be psychologically prepared and do your level best and leave the rest to God's will. You might as well go out to travel to relax and choose to go to the north or to the cold place to change your luck. Especially, those born in summer (from the forth to the sixth lunar month) can usually wear dress accessories in khaki, silver and deep blue.
Career
Those born in 1966, the year of horse, will have the upward luck in work in 2016 and will get a slight promotion and pay rise, but you may experience twists and turns due to fluctuating luck. Those who ever helped you in your work will be difficult in helping you, so you should do everything yourself and you will work more but earn less this year. Since you will encounter the nature of the work that you have never had before, which will increase your stress invisibly, you will feel in dilemma and feel powerless. In light of this, you may wish to consult with those of ability in your company, which can solve many difficulties for yourself. Those who want change jobs may make a wrong decision due to overall impatience. So, you had better to take no action in the first half of this year and watch for the proper moment for action in the second half of this year.
Wealth
Businessmen will gain good income in 2016, but your wealth will easily flow. So you must avoid large expansion of business scale due to your great ambition. You should keep your original business and have more idea of a new gimmick to change the original sales model and ideas. In 2016, your luck in subordinate and in copartnership will easily be impacted, and you should beware that your subordinates' mistakes will make you lose money. The rapid loss of your partners will affect your workflow. You should do everything yourself, which will make your business back on track. At the same time, you must pay more attention to the deterioration of relationship with partners and the difference of opinion in investment strategy will affect business development. Moreover, due to your bad luck in windfall, you should not make short-term speculations.
Love Relationship
The married people born in the year of Horse are easy to meet extramarital love in 2016. Men should beware of the promiscuous relationship. You will have a great appeal to the opposite sex this year. However, because you have been married, you can not be overly enthusiastic for others to avoid unnecessary misunderstanding. Marital relations are quite stable, but small disputes may often occur due to poor mood. So, you two are suggested to establish your own social circles, which can reduce your disputes. In the aspect of family, your children will have minor problems in their learning or work. You should learn to let themselves solve these problems and not be worried about everything for them, otherwise it will increase their dependency.
Health
Due to the phenomenon of strong fire in 2016, you should pay attention to cardiovascular problems or high blood pressure. If you feel physical discomfortable, you should do a health check immediately. Since you will have strong inner heat and lack water, you must pay attention to the organs corresponding to water, including bladder, kidney and so on. You are suggested to go to the beach and other places to rest, which can help improve your luck in health. You also should pay attention to health issues of women elders in your family and they will easily feel depressed. As a result, you had better to communicate more with them to relieve stress, or you can free captive animals to pray for blessings so as to improve their luck in health.