Note: The horoscope prediction is for people born between February 07, 1978 and January 27, 1979. If you were born before February 07, 1978, your Chinese zodiac sign is Snake. Please consult
2016 Chinese Zodiac Horoscope for the Snake Born in 1977
.
* The prediction is valid for 2017
Year of the Rooster
which is from January 28, 2017 to February 15, 2018.
Overview
For you people born in 1978 under the animal sign of Horse, 2017 will be a mixed year in terms of your fortune. Blessed by several auspicious stars, you will have overall good luck; affected by several inauspicious stars, however, you will have some problems in interpersonal relationship and health. In general, your fortune will be full of changes and you should be prepared for the changeable fortune. In this year, you should adjust your mental state to face the failures with an optimistic attitude and draw a lesson from the failures. While facing the success, you should not be complacent because you will be also affected by the inauspicious stars; once you are not prudent enough, you may be framed by the villains, leading to obstacles and losses in work and life. For you married people, you will have more troubles which require your careful handling; the health problem will be also an obstacle for you, and you should face it bravely and try your best to prevent.
Career
Your work will change greatly in 2017; as long as you work hard and build the good interpersonal network, you will be helped by many people and get new cooperation opportunities. On the contrary, you will easily bring trouble on yourself and can hardly move a single step in the company.
Wealth
You will have a mixed fortune in wealth which is full of great changes in 2017. Due to the big change in work, you workers may resign or change a job for some reasons or start a business; some of you businessmen will expand new markets and channels, thus the luck in wealth will be full of ups and downs. At the initial stage of changes, the revenue growth will be not obvious or the business will be in a state of loss but in the second half of the year, you will have more income if you can take the initiative to change. You businessmen should pay special attention to the relationship with partners, or you will easily fall out due to financial disputes; at the same time, you should keep an eye on the financial performance of the customers, especially those with more debt, so as to prevent running away or repudiation. Due to the big financial changes, you should avoid the risky investment activities and taking out loans.
Love Relationship
The love fortune of you Horses born in 1978 will be full of changes in 2017. To be simple, you married will have many conflicts in life, most of which are caused by the trivial matters. In addition, the children and parents' issues will bother you a lot. In particular, you will be more likely to have accidents and troubles due to the inter-restriction between Horse and Rooster, which will deepen the conflicts between you and your lover. However, it doesn't mean there is no solution; actually, the solution will be learning to tolerate and understand each other and taking a step backward. As long as you are intended to solve the problems, you can always find a way.
Health
Since you are deeply troubled every day, you will be in a flutter and prone to certain diseases. In addition, you will be affected by the inauspicious stars and more likely to get ill, thus should be more careful.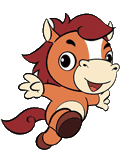 * The prediction is valid for 2016 which is from February 8, 2016 to January 27, 2017.
Overview
The year of 2016 (
year of the Monkey
) is a year of luck in thought. Those born in 1978, the
year of Horse
, will have many new ideas for the future and consider making a change in your work. There will be many troubles and changes, you should be especially careful before making changes and do everything step by step so as to avoid impacting on your fortune. If the wage earners intend to go into business, you might as well begin with business with a small capital and avoid large construction or huge investments. Affected by personal emotions, you tend to be restless. As a result, you should often talk with your friends to relax yourself.
Career
If those born in the year of Horse have the opportunity to go out to work, your work will develop smoothly and you will have the opportunity to be promoted. Wage earners can take the initiative to seek opportunity to go on a business trip. If your company has overseas offices, you might as well apply to be transferred to overseas offices or go to a short trip to improve your fortune. In light of the nature of your work, you need to usually go out and you will have more opportunities to go out in 2016. What's more, your interpersonal relationship will be harmonious in 2016, and your relation with your superior and subordinates will be very good. You can get along well with your colleagues and your work will rise steadily. In short, all your hard work will be paid in 2016.
Wealth
Those born in the year of Horse should remember the principle of making money through movement. You are suggested to leave your birthplace to seek development. Businessmen can implement plans to open up overseas markets, and traders may wish to take the initiative to contact overseas customers to make a name for yourself. Your business is expected to grow steadily to promote the increase of your income and you may have the new cooperation opportunities in 2016. The wage earners are also suggested to take actions and should take the initiative to go for a business trip, which is good for your luck in wealth. You need to purchase travel insurance before going out, which can safeguard your financial loss. You may spend money in removal or decoration in 2016, so you had better to set aside some money for a rainy day.
Love Relationship
Those who have partner or have been married are busy in work and have more opportunities to go for a business trip, so you may often be separated with your partners. Fortunately, your relationship will be stable and you two can get along well with each other. You are suggested to revisit to the places in your memory to regain your former warm and sweet feeling. As for the singles, you will focus on your career development in 2016 and have little enthusiasm in love. Generally, you will feel at ease under all circumstance this year. In this year, you have more opportunities to develop long distance relationship. When you go for a business trip or travel, you are expected to meet someone you like who was born or grew up outside. Moreover, you may usually go out to seek pleasure and easily make new friends, but your luck in love is not that good. Even if you meet someone you like, you had better not to act with undue haste and you should know more about each other and maintain peace of mind. In short, your luck in love is stable in 2016. Those who have partner or have been married can continue to keep your relations, and the singles who are eager for love are suggested to go for a business trip or travel to seek opportunities actively.
Health
Since those born in the year of Horse are easy to get injured and are particularly vulnerable to small accidents or small risks, you should try to avoid visiting patients and attending the funeral. You are suggested to participate in festive activities to absorb the positive energy and to enhance your luck in health. You had better to make a little renovation or maintenance to reduce the impact on your house. What's more, those drivers born in the year of Horse should pay special attention to traffic safety.