2021 Chinese Horoscope For horse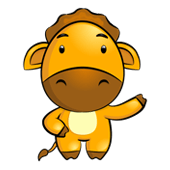 Overview

Wealth:

Health:

Career:

Love:

Lucky Color:
Red, Purple, Blue, Green
Ox and Horse is one of the six harming groups (Liu Hai 六害), which means you Horse people will harm the Tai Sui in the year 2021. This can be destructive to your zodiac horoscope, so you will have poor luck this year. In the meantime, the heavenly stem Xin (辛) of 2021 belongs to metal and it is good for your luck in windfall. Because of this, you can still expect good luck in the year of harming the Tai Sui.
Read 2021 Chinese Horoscope for Your Sign
Lastest Questions and Answers
Zodiac -ox (0 Reply ) Asked by a***o | 7/14/2021 2:53:35 AM
On 9 july it was a horse day according gregorian calendar and your predictiction say it was a good day for ox elsewhere there is no even relation...
Horse Good Luck Year (3 Replies ) Asked by E***o | 5/9/2021 12:46:42 PM
Hi guys, Sorry, I need to know which is the best year for a Good Luck Horse? because I see 2019, 2020, 2021 and also 2022 is bad luck for horse...
Career and Marriage (1 Reply ) Asked by N***i | 4/12/2021 9:17:09 PM
Male born in 13th Sept 1994 (dog) working as a ventenary doctor, wanted to start own clinic in july 2021. What is the prospect ? It is in...
wedding date (1 Reply ) Asked by D***n | 4/9/2021 5:47:11 PM
Hello, I'm born Aug 8, 1969 (Rooster) and my fiancé was born May 26, 1966 (Horse). If your 2021 chart says "Evil Direction" for...
Wedding date April 2021 (1 Reply ) Asked by Y***C | 1/28/2021 8:54:42 AM
Please tell me what is best marriage date in April 2021 for snake and horse to marry. What direction to face? Thank you Mary!