2021 Chinese Horoscope For rooster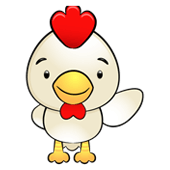 Overview

Wealth:

Health:

Career:

Love:

Lucky Color:
Yellow, White, Golden
Ox and Rooster are in the same compatible group of three animal allies (San He), which will be of great help to the 2021 Rooster horoscope and conducive to your career and wealth fortune. Since ''San He'' can generate emotion, your love relationship can be also greatly improved in 2021. However, you Rooster people can be intruded by the inauspicious stars and cannot escape from bad luck in spite of the generally good horoscope.
Read 2021 Chinese Horoscope for Your Sign
Lastest Questions and Answers
Lucky DAYS & TIME Sept 2021 for - Move in new house, bed placement &altar (1 Reply ) Asked by C***o | 7/24/2021 10:25:28 AM
Hi, I'm a Rooster female born on Jan 16,1982 - 10pm. I would like to know my auspicious dates and time to do activities like: Moving in for new...
wedding date (1 Reply ) Asked by D***n | 4/9/2021 5:47:11 PM
Hello, I'm born Aug 8, 1969 (Rooster) and my fiancé was born May 26, 1966 (Horse). If your 2021 chart says "Evil Direction" for...
Wedding date (1 Reply ) Asked by I***a | 10/30/2020 1:18:04 AM
Hi! Bride zodiac is Rooster (born, 31 December 1993), groom zodiac also Rooster (born 27 March 1993)..What is the good wedding date for us in March...
Wedding date (1 Reply ) Asked by -*** | 2/15/2020 6:12:29 AM
I have question when the best date for married Mr.Hendy citra ( Wen Chong Yung ) Born date 11 month 2 in the year of Dog 1994 Ms. Yanny Valentine...
WEDDING DATE, MOTIFF (1 Reply ) Asked by N***Z | 8/19/2019 4:05:22 AM
Target Date is Dec. 2020 to 2021. My bday is July 1, 1993 - rooster, cancer (female) His bday is October 2, 1990 - horse, libra (male)