2021 Chinese Horoscope For tiger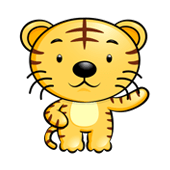 Overview

Wealth:

Health:

Career:

Love:

Tiger is independent of Tai Sui in 2021 but the inter-inhibition of earth Chou (丑) and wood Yin (寅) will suppress the Tiger horoscope to a certain extent. Moreover, the heavenly stem metal Xin (辛) also chops down wood Yin, making the overall horoscope of Tiger people less satisfactory. Fortunately, this year's Tai Sui is the auspicious star in charge of Tiger people's income from work, so it will help you to make money. As a result, your horoscope will ebb and flow in 2021.
Read 2021 Chinese Horoscope for Your Sign
Lastest Questions and Answers
Moving (1 Reply ) Asked by M***g | 8/8/2020 7:37:52 AM
Hi, I am looking for an auspicious day to move house. I am Dragon, my husband is Sheep, my sons are Tiger and Rat. Can you please tell me what day...
best dates June 2020 (1 Reply ) Asked by v***e | 5/26/2020 10:20:33 AM
Hi, what are the best dates for a website launch (new website to be presented) in June 2020? This is not the grand opening of a business because my...
When is the best date Moving in to a new rental house and sign the contract (1 Reply ) Asked by E***S | 5/1/2020 9:57:14 PM
Hi Im a tiger -1974 My husband - horse - 1978 My daugther are both dragons 2012 and 2000 Please advise when is the best day to move in to a new...
Auspicious Days for sign paper for closing and move in (3 Replies ) Asked by J***g | 4/7/2020 5:54:25 PM
My husband and I are both year of tiger and my daughters are rooster and dog. We are looking to sign paper to close on the house sometime in April...
SOLUTION FOR 2HORSE&1MOUSE IN FAMILY (1 Reply ) Asked by M***L | 3/27/2020 10:26:09 PM
Please help, now i'm pregnant the 3rd child with rats sign 2020. My husband was horse 1978, 1st child horse 2014, 2nd child chicken 2017, and my...