2021 Chinese Horoscope For pig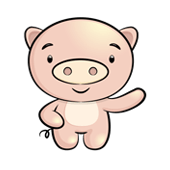 Overview

Wealth:

Health:

Career:

Love:

Lucky Color:
Black, Grey, Grey, Blue
The zodiac sign Pig is associated with water while Ox is associated with earth in five elements. Earth and water are in the controlling cycle, which is good for wealth horoscope. Because of this, you Pig people will have good luck for windfall. In the way of making money, you can still have some setbacks mainly brought by the inauspicious stars upon Pig during the year 2021 and this can also affect other aspects of your horoscope.
Read 2021 Chinese Horoscope for Your Sign
Lastest Questions and Answers
lucky date and time September 21 (2 Replies ) Asked by J***A | 5/24/2021 7:21:31 PM
Hi! I would like to ask if September 21,2021 8am until 11am is auspicious day to take my board exam. I was born July 29, 1983, under the element of...
Lucky date to take an Exam (3 Replies ) Asked by J***A | 4/29/2021 8:21:25 AM
My zodiac sign is Leo, Year of the pig. Born July 29,1983. I want to take a test on June or July 2021. Please tell me what is the best date to take...
Wedding date 2021 (1 Reply ) Asked by A*** | 2/1/2021 5:06:12 AM
Hi, im a female born in 8 feb 1995 and my partner was born in 5 feb 1996. We both are pig zodiac. We are planning to get married in october 2021,...
Auspicious day to hang new shop sign board in February 2021 (1 Reply ) Asked by E***I | 1/21/2021 6:13:58 AM
Our Chinese zodiac; Dog, Pig, Ox
Wedding Date July 2021 (1 Reply ) Asked by A***s | 12/27/2020 10:00:27 AM
Hi there , is it the best year to get married for Dog Groom and Pig Bride? July 2021 is our target wedding Date