2021 Chinese Horoscope For snake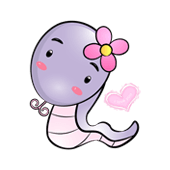 Overview

Wealth:

Health:

Career:

Love:

Lucky Color:
Yellow, Orange
In Chinese zodiac, Ox, Snake and Rooster are San He (triple harmony) for each other, so you Snakes will be compatible with Tai Sui in the Ox year 2021. In the aspect of horoscope, it is mainly expressed in auspicious stars, constant good news and happy events, and help by others in work and career for smooth development. Therefore, the 2021 horoscope of Snake people can be very good and you will often be pleasantly surprised in life. So just forge ahead and strive for better results.
Read 2021 Chinese Horoscope for Your Sign
Lastest Questions and Answers
I want to take Ielts exam this May 2021. Dates re may 27 &28 (1 Reply ) Asked by L*** | 4/26/2021 6:14:21 AM
I want to take Ielts exam this coming monthof May. The dates are 27 and 28. May 27 is auspicious day but is my clash sign .my birthdate us February...
Buying a home (to live in) (1 Reply ) Asked by R***n | 3/19/2021 12:26:31 PM
Hi I'm buying a home and will be exchanging contracts and completing the purchase soon in April 2021. I was wondering if there are auspicious...
Wedding date April 2021 (1 Reply ) Asked by Y***C | 1/28/2021 8:54:42 AM
Please tell me what is best marriage date in April 2021 for snake and horse to marry. What direction to face? Thank you Mary!
Marriage date (1 Reply ) Asked by Y***C | 1/26/2021 11:20:52 PM
Greetings! Is Tuesday May 18th, 2021 an auspicious date for marriage between a female horse and male snake? Many thanks 😊
May 2021 marriage (1 Reply ) Asked by Y***C | 1/21/2021 11:02:50 AM
Hello, I will be getting marriage on May 18th 2021, sometime between 1:00 p.m. and 2.59 p.m. He is snake, I am horse. Which direction should we be...