2021 Chinese Horoscope For sheep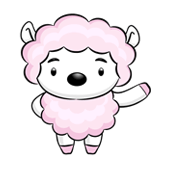 Overview

Wealth:

Health:

Career:

Love:

Since Ox and Sheep is one of the six conflicting groups in Chinese zodiac, the Sheep horoscope will be handicapped in spite of the earth-earth relationship between Sheep and Ox. Due to the conflict with Tai Sui, you people of Sheep sign will benefit little from the earth-earth relationship, see declined career horoscope and have your luck for work and wealth affected. As a result, the 2021 horoscope is not ideal.
Read 2021 Chinese Horoscope for Your Sign
Lastest Questions and Answers
Auspicious wedding date 2021/2022 (1 Reply ) Asked by C***g | 11/22/2021 9:07:57 AM
Hello, I'm looking for auspicious wedding/marriage dates for a female sheep (meal) and a male rabbit (fire) to be married in 2021 or 2022. Thank...
Pray for good luck & Wedding day (1 Reply ) Asked by L***g | 9/12/2021 8:31:11 PM
If bride to be zodiac is monkey and groom to be zodiac is tiger and the groom's mom zodiac is sheep. The date is Dec. 19, 2021 and the clashes zodiac...
Best year to get pregnant (3 Replies ) Asked by K*** | 2/4/2021 10:33:18 PM
Hi Good day! My Chinese zodiac sign is Sheep and my husband is Ox. What is the best years for me to conceive babies? 2021, 2022, 2023 onwards? Please...
Wedding dates (2 Replies ) Asked by F***a | 1/19/2021 11:44:03 AM
Bride is a Sheep Groom is a Horse Planning to get married on the 8 of February 2021 From 1:00 pm to 3:00 pm Want to make sure date and time is...
Weeding day (1 Reply ) Asked by F***a | 11/20/2020 4:15:19 AM
Hi! I would like to know auspicious day for my wedding. (Bride) : sheep (January 14, 1992) (Groom) : monkey (March 17, 1992) We are going to do the...