2021 Chinese Horoscope For dragon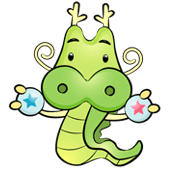 Overview

Wealth:

Health:

Career:

Love:

Lucky Color:
Golden, White, Brown
In 2021, Dragon will damage Tai Sui - the legendary God who is in charge of people's fortune in the year. At the same time, Dragon belongs to earth, which is in generating cycle with the metal element of heavenly stem Xin (辛) and further enhanced by earth Ox. Therefore, you Dragon people's horoscope will not be too bad even in the year of damaging Tai Sui. While, due to the clash with Tai Sui, you still need to watch out in many aspects.
Read 2021 Chinese Horoscope for Your Sign
Lastest Questions and Answers
Moving / Residence relocation/ bed installation (2 Replies ) Asked by S***n | 11/15/2021 3:28:39 PM
Hi, is 18 Dec 2021 morning suitable for moving furnitures into new house, bed 🛌 installation and stay-in for zodiac sign dragon? What does...
Best day to commence a new job (1 Reply ) Asked by C***y | 8/30/2021 6:15:42 PM
Hi, I am born on 26 April 1976 (Dragon). Could you please tell me what is the most auspicious/best day to start a new job around mid-September 2021....
Day this July 2021 possible to open water refilling station I'm yr of the dragon (1 Reply ) Asked by M***M | 7/25/2021 7:52:28 PM
Hi I would like to have my soft or grand opening of water refilling station 1st supposedly has laundry but no budget yet but I already prepare for...
Moving to new homes (1 Reply ) Asked by G***n | 3/1/2021 6:52:41 AM
Hi, I am a housing association tenant and my son is still living with me. Will he be lucky in buying property in 2021. He is an Aires Dragon born...
i would like to know the auspicious dates (1 Reply ) Asked by J***y | 1/9/2021 4:54:20 AM
Dear Master I need to know the auspicious dates for opening of door for resale flat and renovation in Feb 2021 and moving in in Apr/May. My chinese...