Note: The horoscope prediction is for people born between February 13, 1964 and February 01, 1965. If you were born before February 13, 1964, your Chinese zodiac sign is Rabbit. Please consult
2016 Chinese Zodiac Horoscope for the Rabbit Born in 1963
.
The prediction is valid for 2017
Year of the Rooster
which is from January 28, 2017 to February 15, 2018.
Overview
2017 is the year of the Fire Rooster 'Ding You' (丁酉) in Chinese zodiac. For you people born in 1964 under the animal sign of Dragon, your earthly branch 'Chen' (辰) will be compatible with the earthly branch 'You' (酉) of Rooster while the heavenly stem 'Ding Huo' (丁火) will mutually promote with the heavenly stem 'Jia Mu' (甲木), bringing you stably improved fortune in the whole year! At the same time, you will be blessed by two auspicious stars 'Zi Wei' (紫微) and 'Long De' (龙德) while 'Zi Wei' is the leader of all stars, thus you will have outstanding leadership skill but you should not be self-willed since the success of career requires the efforts of everybody rather than yourself. In this year, you will be assisted by the benefactor secretly who might be a stranger rather than a friend or colleague.
Career
In 2017, you Dragons born in 1964 will be highly regarded by the company leadership and you may easily get promoted to take charge of the important projects. However, the inauspicious star 'Bao Bai' (暴败) will make you suffer from the hidden villain and you need to avoid showing too much of your ability, or you will be framed by the villain. You management personnel or boss will have a good harvest and greatly improved fortune in career in the year of 2017, and you can lead the staff to a better future. Therefore, you should go for it with great efforts.
Wealth
In terms of wealth, you will have prosperous luck and get windfalls due to the blessing of two auspicious stars 'Zi Wei' and 'Long De' in 2017. You investors will get a good return, but should avoid the long-term speculation and stop at the right time due to the bad influence of the inauspicious star 'Bao Bai'. Especially in the first half of the year, the market will be full of changes and you should be extremely careful. When it comes to the large amount of money matters, you should pay attention to the details of the contract, so as to avoid falling into the villain's trap. You businessmen will have an overall favorable performance in this year and generally have no big problems; however, you should pay special attention to a few details. For the boss, the biggest problem will be the relationship with people while you Dragons tend to have two extremes in terms of the relationship with people. On the one hand, you will have many opportunities of getting help from the benefactor due to the blessing of auspicious stars; on the other hand, you will easily have conflicts with other people due to the bad influence of the inauspicious star 'Po Sui' (破碎). Hence, you businessmen should get along well with others and avoid becoming an enemy of someone else even if cannot become friends, so that you can get the stable rise of performance in the year of Rooster.
Love Relationship
You Dragons born in 1964 will have stable family fortune and no big misfortune in 2017; the younger generation of your family even may have good news and the only problem will be the communication with family members. Because of the bad influence of inauspicious stars 'Bao Bai' and 'Po Sui', you will easily have communication problems with your family members and often quarrel with each other due to a single jarring note in conversation, and your peaceful days might be destroyed by the secret provocation of villains. Therefore, you should focus on consolidating the relationship with your family, be gentle in daily life and never quarrel with your family because of some trivial things.
Health
Under the influence of the inauspicious star 'Tian E' (天厄), you will be unlikely have favorable health condition in 2017. In particular, the increased social engagements for work will affect your blood lipid and blood sugar or lead to many digestion and gastrointestinal problems; you female Dragons should pay attention to the endocrine problems. During lunar February, June and November, you will have slightly weaker luck in health, thus should be more careful. If you often take business trip, you should pay attention to diet and digestive health which might be affected by the non-acclimatization.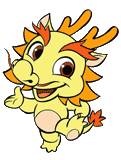 The prediction is valid for 2016 which is from February 8, 2016 to January 27, 2017.
Overview
For those born in 1964 (the year of Jia Chen
Dragon
), due to the co-existence of Bing Jia in Heavenly Stems and coincidence of Shen Chen in Earthly Branches, your overall fortune will be reversed in 2016 ( the year of Bing Shen
Monkey
), which may make you suddenly see the light. The wage-earners, in particular, will have a steadily rising luck in work. You not only have the will to fight but also will receive help from others. Additionally, your clear thinking and reliability can act well in concert with the fortune. In the year of Monkey, you will have a good luck in changing jobs, so you should take advantage of it to enhance your luck in work. Businessmen will have many cooperation opportunities. As long as you set goals, you should go ahead and then you will have the opportunity to blaze a new world.
Career
This year is very favorable to those born in the year of Dragon working as police, firemen and customs officers. You can play your leadership skills and your performance can be recognized by superiors and subordinates. Those working as executives or managers in a company will have more outstanding performance to lead your subordinates to create good results and will have a good luck for promotion. As for those intending to change jobs, there will be many opportunities of job-hopping. In addition to promotion in a new job, you will get a decent salary. However, you should be careful that the huge working pressure will make you feel depressed repeatedly when you are facing the new challenges in a new company. Therefore, as long as you can get psychologically prepared to fight and relax your mood, you will spend this year smoothly and happily.
Wealth
In 2016, those born in 1964, the year of Dragon will have a good luck to meet your helper. Businessmen usually have greater ambitions in work and will actively look for new partners. Those born in the year of Rat will be a great help to you. So you can develop new business opportunities with them, which will help you to realize your ambitions. Due to the phenomenon of financial flows, you must remember to manage your money and not to spend money recklessly. In the year of Monkey, your income is mainly from profitable business, so you should do some important things yourself. Since you will not have the luck in windfall, you should not rely too much on hearsay to make investment speculation.
Love Relationship
The love life of those born in the year of 1964 will be smooth and good this year. But you should not take it lightly and can never fool with others' affections, otherwise there will be a tragedy. Those in love will have a good result at the second half of this year. Marriage of those having partners might be full of twists and turns and there may be another person coming between you and your partner, or one of you will have an extramarital affair, which can easily make your love life full of crises. Because you can achieve a lot in your work in 2016, you need to avoid this situation where you spend so much time in your work so that you neglect your partner and make your partner have many complaints. So, if you can spend more time with your lover and you both can understand each other, your love will be free of problems. You should pay attention to your partner's health this year and some bad things will inevitably happen to your family. And you should regularly take the elderly to check the body. What's more, the junior may encounter some trouble this year. However, because the young will have their own ideas and methods to solve the problem, you needn't interfere much with their business and you can lend a helping hand when necessary.
Health
Apart from some minor illness, those born in 1964, the year of Dragon will be healthy in 2016. You should pay attention to the problems of skin sensitivity. If you have eczema, you can never neglect skin care at the turn of the season and you should pay more attention to the allergens and sanitary conditions in your house. Do not eat too much stimulating food that may lead to illness. Additionally, insomnia, irritability, and even neurasthenia and other symptoms will often trouble you, which will cause inner heat easily. Small problems may also occur to your teeth, so you should have a check as soon as possible to take preventive measures. Luckily, clear work objectives and good interpersonal relationship in the year of Monkey will make you have a nice mood.