Note: The horoscope prediction is for people born between February 05, 1962 and January 24, 1963. If you were born before February 05, 1962, your Chinese zodiac sign is Ox. Please consult
2016 Chinese Zodiac Horoscope for the Ox Born in 1961
.
The prediction is valid for 2017
Year of the Rooster
which is from January 28, 2017 to February 15, 2018.
Overview
In 2017, you people under the animal sign of Tiger will have improved fortune as the overall luck in the previous year was not optimistic and full of ups and downs due to the conflict with Tai Sui; in 2017, the year of Fire Rooster 'Ding You' (丁酉), you will neither conflict nor compatible with Tai Sui, thus have relatively stable fortune. From the perspective of Chinese zodiac and five elements, you people born in 1962 are Water Tigers because 1962 is the 'Ren Yin' (壬寅) year while 'Ren' (寅) belongs to water in five elements. Water Tigers are smart and have a strong learning ability, thus suitable for the management position in company and have favorable luck in career. However, you are born proud, even self-righteous and self-conceited, hence difficult to be loved by others in work and you need to pay special attention to it.
Career
You Tigers born in 1962 will have stable luck in career in 2017 while your fortune was full of ups and downs in the previous year and experienced many changes in career due to the conflict with Tai Sui. In 2017, you will be blessed by the auspicious star 'Guoyin' (国印) in charge of the promotion of position and power. If you work in a company, you will get promoted, make great achievements and win recognition from leadership. The fortune in career will be stable and it will be unsuitable for you to change a job, or you will suffer a loss; the best way is to observe more, and you may change a job if you bet on it or cannot stay anymore, then the loss will be reduced to minimum. At the same time, you should properly handle the interpersonal issues and never domineering to avoid disputes or being pushed out.
Wealth
Generally, you Tigers born in 1962 do not have to worry about money matters but there is always exception. Due to the possible troubles in marriage relationship, you may suffer unexpected personal financial losses. Fortunately, the probability is low; you just need to choose the proper investment ways and avoid the high-risk projects.
Love Relationship
Although you don't need to worry about marriage very much, you may have a third party stepping in your marriage in the year of 2017. You must see your life clearly and avoid contacting those people or things adverse to your marriage if you don't want to lose integrity in old age. Also, you should make more emotional communication with your lover in daily life to improve the relationship.
Health
You Tigers born in 1962 will not have great changes in terms of health fortune due to the blessing of three auspicious stars in 2017. Instead, the overall fortune will be optimistic although you may suffer a great change, such as the unexpected disaster and surgery, because of the inauspicious star 'Jiesha' (劫煞). Therefore, you should ensure your safety no matter what you do and never overwork; keep a stable mood, avoid disputes while getting along with people and go to a doctor as soon as possible when not comfortable to keep safety.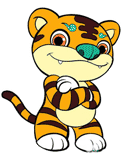 The prediction is valid for 2016 which is from February 8, 2016 to January 27, 2017.
Overview
Those born in 1962 (
the year of tiger
), will clash with the Tai Sui (the legendary God in charge of people's fortune) in 2016
year of the monkey
. Therefore, you should pay particular attention to deterioration in your interpersonal relationship and disagreements with your superiors in workplace which will affect the normal progress of the project. Even if you are right, it should be properly handled afterwards and you cannot make your superiors feel embarrassed in front of others. In investment, you should try to stick to a principle of conservativeness and steadiness to avoid unnecessary loss. The fortune in living environment will be impacted so greatly that you will be easily affected and obsessed with water leakage, noises and other minor problems. You might as well take the initiative to make a small amount of home decoration, such as oiling, replacing the bedding and so on, which can help to improve the overall fortune in living environment. As for health, you should pay attention to the problem in heart, blood vessels and kidney, and you should be more concerned about the health of elders in family.
Career
During the past two years, those born in the year of tiger had many opportunities to show yourselves. However, you should slow down this year to assess the real environment because you will encounter many difficulties and conflicts in your work. You must be mentally prepared, and the problems will be easily solved as long as you keep calm. You are likely to create friction with your superiors at work, which will allow your work efficiency to drop to the lowest point. In light of that, you are suggested to retreat in order to advance and regard harmony as fundamentality. In this year, the luck will turn in your favor. Businessmen are always on the run, but you can get money easily by going out. Wage earners can consider to work abroad, which can help to develop your personal fortune. In a word, innovation and change is the highest criterion of this year and the change in this year even may be a turning point of your life.

Wealth
You will lose a lot of money and inevitably have unexpected expenses in the year of monkey, such as furniture repair, damage to property and so on. Businessmen must pay special attention to controlling costs and try to increase income and decrease expenditure. If you have lots of cash flow, you might as well turn cash into physical assets. For example, you can purchase office buildings, shops or equipment, etc. to make the omen of losing money come true actively. Moreover, "clashing with the Tai Sui of the year" means "change", so you will make money when you carry out changes. You can try to expand overseas market or release new products, because innovation is more favorable for your business. Your luck for wealth will be modest this year, so you had better not to make a vigorous and huge investment. You are suggested to do merciful deeds and donations to accumulate merit, that is to say, it can not only help you avoid losing money but also accumulate good luck for the coming year. What's more, considering the huge spending in 2016, you are supposed to have a little money put apart for a rainy day.
Love Relationship
Your love life isn't going well this year and you are extremely likely to encounter competitors or fall into polygonal relationship. Additionally, there will be indescribable contradictions and you are also easy to suffer setbacks in love life. The success rate of expressing love will not be very high and you are likely to be rejected. What is worse is that you may become a rebound guy but you don't even know. For this, you might as well take this opportunity to fully examine yourself and carefully think about which one is your real love. Those who have a partner or married people should be more patient with your partner. People born in the year of tiger are relatively stubborn and emulative so that you are easy to quarrel with your partner even break up if you do not keep your temper under control. If you plan to get married, the wedding will minimize the impact of "conflicting with the Tai Sui of year".

Health
Impacted by clashing with the Tai Sui of year, you will easily be injured or suffer from disease. As a result, you should protect your eyes, hands, feet and heart especially. Those having a history of disease should pay attention to regular life and proper diet so as to avoid a relapse. You will have a strong endogenous fire which may lead to diseases in liver, spleen, etc. So, you must go to hospital for medical examination when feeling discomfortable. Because of the pressure of work, you will ignore many health problems in the first part of the year, resulting in physical exhaustion and a lot of problems in later period. So, you can go to the suburbs for an outing with your family, which can help to drive away pathogenic factors and accumulate positive energy. You are also suggested to take a detailed physical examination in advance. At the same time, you can participate in others' festive activities or make a change by home decoration and replacement of furniture to help defuse the bad luck.