Note: The horoscope prediction is for people born between January 28, 1979 and February 15, 1980. If you were born before January 28, 1979, please consult the 1978 Chinese Zodiac, which is
year of the Horse
.
The prediction is valid for 2017
Year of the Rooster
which is from January 28, 2017 to February 15, 2018.
Overview
For you people born in 1979 under the animal sign of Sheep, 2017 will be the most difficult period in your life. At middle age, you have elderly and children in your family to take care of; also, you have to face the career pressure and deal with all kind of problems in life. What's more, the overall fortune for you in 2017 will be not good as you will not be blessed by any auspicious star but some assistant stars like 'San Tai' (三台) and 'Hua Gai' (华盖) which cannot resist against the ill luck brought by the inauspicious stars like 'Yang Ren' (羊刃) and 'Diao Ke' (吊客). Therefore, your fortune will be restless in the whole year.
Career
The terrible change of luck will hardly provide you any power on career development and you may face the position change in 2017, thus you should be psychologically prepared. Change means opportunity and it doesn't mean the position change will only bring bad luck to you. If you can seize the fleeting opportunity, you will be able to reverse the poor luck for career at the moment and keeping a low profile will be the key. If you want to change a job, this year will be unsuitable for you; even if you do want to change, you'd better find another first before resignation, so as to avoid the long and passive state of looking for a job.
Wealth
You Sheep people born in 1979 will have a poor luck for wealth in 2017 and you should be prepared in advance. You need to control your spending and save a sum of pretty cash; the risky investments will be unsuitable for you in this year and you should make sure that you won't make serious mistakes in your work. Without a good career, the luck for wealth will also be unfavorable. Fortunately, you always have the clear plan for the cost of money and you can ensure the stability of family assets as long as you spend according to the plan rather than waster the money.
Love Relationship
The course for your love will not run smooth in 2017 but you will have good luck with the opposite sex and attract many opposite-sex friends, especially for you female Sheep. This year will be a good time for you singles to find the right one and fall in love. Since the overall fortune is restless, you married will inevitably encounter setbacks in marriage. To be simple, you can hardly brace yourself up to maintain the love relationship with your lover due to the multiple pressures you suffer. On the contrary, you may easily ignore the maintenance of marriage relationship because you make most of your efforts to work, leading to the stepping in of the third party or the emotional crack with your lover.
Health
You Sheep born in 1979 should pay more attention to the health of yourself and your family because you will be prone to health problems, mainly the acute diseases in 2017. Therefore, you should have enough rest to avoid falling sick from overwork. Due to the great mood changes in this year, you should also pay attention to the cardiovascular diseases. If you have hypertension or heart disease, you need to pay more attention to control your mood and go to a doctor timely once you are in discomfort. The evil spirit will have a serious impact on your children and you should keep a close eye on the safety of your children and keep them away from the sharp metal products.
The prediction is valid for 2016 which is from February 8, 2016 to January 27, 2017.

2016 Lucky Astrology Elements for the Sheep People Born in 1979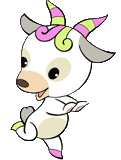 Lucky Colors: Red, White, Purple, Golden, Silver
Helpful Zodiac Signs: Dragon, Sheep/Goat, Dog
Auspicious Direction: West, North, Southeast
Auspicious Months: March, July, August and September
Lucy Place and Way for Dating: Home, Parks, Amusement Park, Mountain-climbing
Overview
For you Sheep people born in 1979, the fortune in 2016 (
year of the Monkey
) will be average in general. You'll find all things are difficult before they are easy. You'll face many sudden situations. Luckily, everything will be solved successfully at last. In health, you may be easy to get hurt. So, avoid doing strenuous exercises. Besides, you should especially avoid doing water activities. In emotion, you will always feel lonely although your partner is beside you. In finance, the year is good for any kinds of investment but it's not good to cooperate with others when managing a business. In all, so long as you are proactive in work and keep a positive attitude, everything will go smoothly in 2016.
Career
You will meet many obstacles and difficulties in work in 2016 if you work for a company. You usually feel that your strength does not match ambitions. It's suggested to have a strong will to overcome and if necessary ask advice from the experienced seniors. Finally you could walk out of the predicament. The second half of the year will be good for you as many good opportunities will wait in front of you. What you should pay much attention in 2016 is the relationship with your superior and colleagues. If you have thought to change the job for a long time, 2016 is the right year to do so.
Wealth
For you workers, you are expected to get a salary increase in 2016. If you manage a business, it's a good year to get a harvest and save a lot of money. For investment or speculation, it's highly opposed. Better devote your mind to your career or business. If you work in financial industry, you are expected to get a nice return if investing in high efficiency bond.
Love Relationship
If you have been married, you tend to feel lonely although your partner is besides you. This is because you always think he/she neglects you. It's suggested to tell him/her your thought straightly and try best to solve the problem. Spend a journey with your family is a nice idea to improve your relationship. If you are in love with someone and plan to get married, you will be easy to make quarrels for the preparation of the wedding ceremony. Once handle wrongly, you may depart at last. If you are still single, the love fortune will be good in 2016. You are expected to meet your Mr. or Mrs. Right and may get married in the year. However, avoid marriage on impulse.
Health
As for physical conditions for you 1979 born Sheep, the sports you should avoid in 2016 are water related ones. Besides, you'd better avoid visiting the patients or attending the funeral during the year. In opposite, participate more in parties and joyous occasions to help improve your good fortune. In addition, the health of your partner should be especially cared in the year.