Note: The horoscope prediction is for people born between February 15, 1991 and February 03, 1992. If you were born before February 15, 1991, please consult the 1990 Chinese Zodiac, which is
year of the Horse
.
The prediction is valid for 2017
Year of the Rooster
which is from January 28, 2017 to February 15, 2018.
Overview
For you people born in 1991 under the zodiac sign of Sheep, you will be blessed by two auspicious stars 'San Tai' (三台) and 'Jiang Xing' (将星) in 2017 which is the year of Fire Rooster. 'San Tai' is a symbol of entrusting with an important post of dealing with foreign affairs while 'Jiang Xing' means the success in other places. If you plan to study abroad or immigrate, this year will be a good time for you. But you will also be affected by three inauspicious stars, thus easily attacked by others in this year and you should keep a low profile in your company. In general, you should move more rather than keep still in this year, and you can stay away from the villains if you go out.
Career
When it comes to the luck for career in 2017, you Sheep born in 1991 should be prepared; you need to go out more frequently and pay more efforts than usual to gain something. It would be better if you often take business trip or you are engaged in foreign trade. If your work is in local or have no need to move, this year will be unfavorable for you. Besides, you will be not blessed by any main auspicious star but affected by three inauspicious stars, so you have to work alone most of the time and the expected assistant will not come at the end. You should reply on yourself to succeed and be more patient and planned for your work. Most of you Sheep born in 1991 are at the initial stage of career development and you should control your temper well to avoid it affecting your interpersonal relationship. Being aggressive will bring you more obstacles but no benefit.
Wealth
Your luck for wealth will mainly lie in the income from work and you will have more obstacles. Fortunately, you are well planned and progressive, so you can always overcome the difficulties with your unyielding spirit despite the adverse affection of many inauspicious stars. If you can go out more frequently, such as take a business trip or sightseeing tour, you can reduce the bad influence. In terms of speculations, you should be double prudent and avoid the large investment in the first half of the year unless there is very reliable information.
Love Relationship
You Sheep born in 1991 will have stable luck in love relationship in 2017. If you are single, you may pay attention to the friends around and find that the one you have a crush on is around you, but you should be more determined and never think he/she is not romantic. While attending a party, you should be open-minded and give the opposite sex more opportunities, which will benefit your luck with the opposite sex. For you already in love, you will inevitably quarrel with your lover and make the relationship get worse. In this year, you can travel with your lover to improve your relationship, relax and eliminate the negative mood, which will also benefit your health.
Health
In terms of health, you will be affected by the inauspicious stars like 'Yang Ren' (羊刃) and 'Tian Gou' (天狗) which suggest the injury of edge tool or animal, and the disputes. Besides, the inauspicious stars 'Diao Ke' (吊客) and 'Zai Sha' (灾煞) in your Natal Horoscope will make you prone to bleeding disasters, so you should stay away from the high-risk areas and sports. The mental health will be more important for you as you will be unhappy because of various factors, and you may even be depressed if you fail to find the reasonable outlet.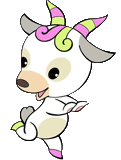 The prediction is valid for 2016 which is from February 8, 2016 to January 27, 2017.
Overview
To you
Sheep (Goat or Ram)
people born in 1991, 2016
year of the Monkey
will still be a year full of changes as in last year. The personal relationship is expected to be much better than that in 2015. In love, although your relationship will be mainly stable, you are easy to have disputes with your partner. As for work, many opportunities will be waiting in front of you. So long as you avoid being half - hearted when doing work and try best to grasp the chances, your career would go smoothly in 2016. In terms of health condition, small illness will be inevitable. The problem will be mainly about your throat. In addition, the physical condition for the elders in your family should especially be cared.
Career
In general, your career fortune will be good in the year of Monkey. Your great effort in work will be seen by those in high position. If you just leave your college and begin to work, you could adapt to the new environment immediately. Having an idea to start your own business in 2016? You are suggested to cooperate with the people under the zodiac signs of the Pig, Rabbit and Horse. They could be great helpers and cooperators with you. Besides, no matter what work you do in 2016, you should especially deal the relationship with the opposite sex properly in case to provoke criticism.
Wealth
2016 will not favor you Sheep born in 1991 too much in aspect of financial fortune. You businessmen will fall in a difficult financial situation. So, it's not advised to expend your business during the year. Think more good ideas to attract customers and learn to control your cost would be the best ways to maintain the business. Also, there will be many cooperative opportunities. You should think carefully before cooperation to prevent any money loss. In addition, your spendings will be much more than the previous years. If you want to save, you need to control your consumption desire and avoid excessive consumption. It's highly suggested to buy gold, purchase a new house or use the money in further education once there is some spare money.
Love Relationship
2016 will be a very positive year for the single Sheep born in 1991 in terms of love relationship. Especially for those religious people, you'll be much easier to meet the one who have much in common with you. The year will also be good for you to hold the wedding ceremony if you have considered to marry. If you have been married, there may be sentimental crisis. This will be mainly caused by your neglection to your partner. So, more communication and tolerance are very important. If you have a good economic condition, you are easy to be attracted by the opposite sex in 2016.
Health
As for health fortune, it's predicted that you will be inclined to be weak due to the busy work. You will be easy to suffer joint disease. The condition for the ailing ones will not be optimistic. You are suggested to do a general physical checkup in advance. If you often go out or drive, especially pay attention to the traffic. For the diet, you are suggested to eat more seeds of Job's tears, beef and more food that could help wipe out the body's moisture.