2023 Chinese Horoscope For horse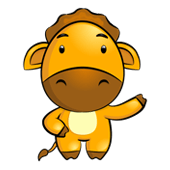 Overview

Wealth:

Health:

Career:

Love:

The fortune of those under the zodiac sign of the Horse will not be very good in all aspects due to the destruction of Tai Sui in 2023.
Read 2023 Chinese Horoscope for Your Sign
Lastest Questions and Answers
2024 Zodiac for Horse (4 Replies ) Asked by L***e | 10/14/2022 7:34:31 PM
I know that 2023 is bad luck for the horse, but will 2024 (Year of the Dragon) be better if I take it seriously?
Is 2022 or 2023 a good year to have a baby (0 Reply ) Asked by A***e | 8/26/2021 6:19:13 PM
Hi I am a rat mother (1984) and my husband is a dog (1982). We want to have one last child and wonder if 2022 (tiger) or 2023 (rabbit) is better. We...
Year 2022 or 2023 for baby girl (1 Reply ) Asked by L***g | 8/11/2021 10:15:06 PM
Hi, for dragon male (1988) and horse female (1990), are both 2022 (tiger) and 2023 (rabbit) good year to have a baby? Or is any of the year a better...