2023 Chinese Horoscope For dog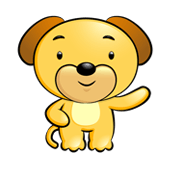 Overview

Wealth:

Health:

Career:

Love:

People born under the Chinese zodiac animal sign of the Dog will have an overall good fortune in 2023. They will be quite lucky in all aspects.
Read 2023 Chinese Horoscope for Your Sign
Lastest Questions and Answers
Wedding Date (1 Reply ) Asked by J***e | 6/20/2022 5:50:32 AM
Hi YCA, would like your recommendation for a wedding date for us between March to May 2023 please. Groom - Monkey, Bride - Dog. Parents zodiac are...
Auspicious days for marriage (1 Reply ) Asked by A***n | 5/30/2022 9:54:20 AM
Hello! I'd like to check when are some auspicious days for marriage in 2023/ 2024 for wood dog (1994) and metal sheep (1992)? Thank you!
Baby in 2023? (1 Reply ) Asked by P***P | 5/29/2022 4:13:27 AM
mother born dog year and my husband/father is Ox. Is rabbit (2023)a good year for us to have baby?
Is 2022 or 2023 a good year to have a baby (0 Reply ) Asked by A***e | 8/26/2021 6:19:13 PM
Hi I am a rat mother (1984) and my husband is a dog (1982). We want to have one last child and wonder if 2022 (tiger) or 2023 (rabbit) is better. We...