2023 Chinese Horoscope For pig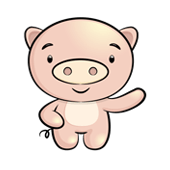 Overview

Wealth:

Health:

Career:

Love:

People born under the Chinese zodiac animal sign of the Pig will have a pretty good fortune in all aspects. They will have good personal development in work and career and there will be many opportunities for them.
Read 2023 Chinese Horoscope for Your Sign
Lastest Questions and Answers
Wedding date (2 Replies ) Asked by K***g | 3/30/2022 4:53:52 PM
Need an auspicious wedding date for 2023 Female Rabbit 2/10/88 Male Pig 7/22/1983 Thank you!!
Is 2022 or 2023 a good year to have a baby (0 Reply ) Asked by A***e | 8/26/2021 6:19:13 PM
Hi I am a rat mother (1984) and my husband is a dog (1982). We want to have one last child and wonder if 2022 (tiger) or 2023 (rabbit) is better. We...
Which year would be a good year to have baby? (1 Reply ) Asked by N***n | 6/29/2021 10:25:14 AM
My husband is born in the year of tiger, Oct 1986 and I'm born in the year of pig, Jan 1984. We have our first baby girl born in Nov 2019 (pig) and...
Should we have a baby or not? (1 Reply ) Asked by D***a | 5/15/2021 3:34:06 PM
Hi, My husband and I are both oxens born in 1985. We have our first son born on January 2017 (monkey) and our second son born on September 2019...
Dragon man, Pig woman baby selection up to 2023 (1 Reply ) Asked by P***m | 10/11/2019 12:01:35 AM
Hello, My boyfriend and I are metall Dragon (10 December 2000, him) and wood Pig (01 September 1995, me). We plan on getting married and having...