2023 Chinese Horoscope For sheep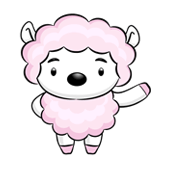 Overview

Wealth:

Health:

Career:

Love:

In 2023, the fortune of the Sheep (or "the Goat") will be more good than bad, and their fortune in all aspects will be pretty good.
Read 2023 Chinese Horoscope for Your Sign
Lastest Questions and Answers
Auspicious Wedding Days between March 2023 and Mid June 2023 (2 Replies ) Asked by J***a | 7/2/2022 5:10:11 PM
Would like your recommendation on auspicious wedding dates on Saturday or Sunday, between March 2023 to Mid June 2023. Bride - Tiger/Pisces 1986,...
Marriage Day (1 Reply ) Asked by J***w | 6/15/2022 1:53:19 AM
Hi, I am wondering if June 18, 2023 is a good day for wedding for Female Sheep Feb 25, 1991 and Male Monkey Feb 14, 1991? Are there any other...
Auspicious days for marriage (1 Reply ) Asked by A***n | 5/30/2022 9:54:20 AM
Hello! I'd like to check when are some auspicious days for marriage in 2023/ 2024 for wood dog (1994) and metal sheep (1992)? Thank you!
Best year to get pregnant (3 Replies ) Asked by K*** | 2/4/2021 10:33:18 PM
Hi Good day! My Chinese zodiac sign is Sheep and my husband is Ox. What is the best years for me to conceive babies? 2021, 2022, 2023 onwards? Please...