2020 Chinese Horoscope For sheep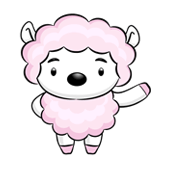 Overview

Wealth:

Health:

Career:

Love:

Lucky Color:
Orange, White
Sheep is a sign harming the Tai Sui and affected by several inauspicious stars in 2020 which is the year of Metal Rat. Thus you people under the Sheep sign will see unstable fortune, sometimes good and sometimes bad, in all aspects.
Overview
Rating:

Sheep is a sign harming the Tai Sui (a kind of clashing with Tai Sui) and affected by several inauspicious stars in 2020 which is the year of Metal Rat, thus you people under this sign will see unstable fortune, sometimes good and sometimes bad, in all aspects. Throughout the year, your career will suffer most from the above, mainly impacted by the inauspicious star Bao Bai, and it might be stagnant for a while. Moreover, wealth and career are somewhat parallel, so you will have little luck for money due to career. In terms of health, Sheep people often feel sick because of the great pressure at work. Fortunately, love can be smooth this year and you may encounter many happy things in this aspect, which can comfort you a little.
→
Chinese Zodiac 'Clashing with Tai Sui' with Remedies
Career
Rating:

Many crises can happen to the career of people under Sheep sign, among which the most affected will be the working class. If you are a wage earner, you will find it hard to make great progress because of the inauspicious star Bao Bai, and the probability of salary increase and promotion will be also dim; a lot of troubles in work and the poor working status will make you unable to be fully committed but often criticized and reprimanded by the superior, and may even lose your job. For Sheep in leadership, the most important thing will lie in the "people" aspect and you need to make a definite effort to mix with people around; do not be too harsh on the subordinates but win people by virtue and be kind to others. Although the career of you Sheep people is not very good, the auspicious star Long De will benefit you; as long as you work hard in a steadfast and low-key manner and be nice to others, you can still manage to improve your fortune.
Wealth
Rating:

In 2020, you Sheep people's luck for wealth can be very bad. You will find almost no way to make money and your earning will fall far short of the expected. In terms of investment and financial management, you can hardly make great gains due to the lack of patience and the greed for small profits. At the same time, your personal desire will lead to huge expenditure and failure to be industrious and thrifty can easily make you live beyond your income. To get better luck for wealth, you must firstly be thrifty, spend rationally and establish a correct concept of money; secondly, you must work hard to make money and improve personal income.
Love Relationship
Rating:

The auspicious star Zi Wei in charge of love relationship will bring you good luck to this aspect. Your relationship will get deeper and stronger and you will trust and love each other, and jointly withstood the test brought about by harming the Tai Sui. Some of single Sheep will be quite popular among the opposite sex and have many admirers from which you may meet the right one to start a relationship. In addition, married Sheep may enter a new stage, get pregnant and upgrade to a parent, which is really gratifying.
Health
Rating:

You Sheep people will be in general condition and the fluctuation will not be harmful. The hard time at work, however, will inevitably affect your mood and make you in low spirits, thus affecting both physical and mental health. You are suggested to adjust your mindset, keep a positive and optimistic attitude, lighten your burden properly, ease your mood and go out in spare time to relax.
Read 2020 Chinese Horoscope for Your Sign
Lastest Questions and Answers
Moving (1 Reply ) Asked by M***g | 8/8/2020 7:37:52 AM
Hi, I am looking for an auspicious day to move house. I am Dragon, my husband is Sheep, my sons are Tiger and Rat. Can you please tell me what day...
Wedding Date for Metal Horse (Male) and Metal Sheep (Female) (1 Reply ) Asked by J***e | 6/9/2020 9:28:52 PM
Looking for wedding dates for the rest of 2020 and any month and day in 2021. Not sure if it is a good year to be married in 2020 now with all the...
Auspicious Day for Wedding (1 Reply ) Asked by V***1 | 8/11/2019 5:08:18 AM
I was born in 04 October 1991 ( Sheep) And my fiancé in 29 October 1987 (Rabbit) What would an auspicious day in February, July abd August 2020...
Auspicious Wedding Dates (4 Replies ) Asked by P***g | 7/13/2019 8:58:52 AM
Hello, can I check if 21 Nov 2020 / 12 Dec 2020 are suitable for marriage for us? Also, able to advise auspicious wedding dates for Oct / Nov / Dec...
Auspicious wedding day for April 2020 (1 Reply ) Asked by D***m | 5/9/2019 5:47:24 PM
Hello, I just want to ask if April 18 is a good day for marriage, and if not, which weekend of April 2020 is? Groom: Dragon, February 1, 1988 Bride:...