Note: The horoscope prediction is for people born between January 25, 1982 and February 12, 1983. If you were born before January 25, 1982, your Chinese zodiac sign is Rooster. Please consult
2016 Chinese Zodiac Horoscope for the Rooster Born in 1981
.
*The prediction is valid for 2017
Year of the Rooster
which is from January 28, 2017 to February 15, 2018.
Overview
In 2017, you people born in 1982 under the zodiac sign of Dog will encounter a trough period in life because the earthly branch 'Xu' (戌) of Dog will harm the earthly branch 'You' (酉) of Tai Sui (the Grand Duke Jupiter), thus your luck will change greatly due to the influence of external factors and most of the changes will be unfavorable. Facing the changes of luck, you should have clear mind and stable mental state rather than feel depressed for the unhappy things, or the bad work and life state will become even worse.

Career
The luck for career will be the only thing you can celebrate because it will not decline despite the influence of conflicting Tai Sui. As long as you make enough efforts in work, you will be rewarded. But the premise is that you cannot give yourself too much pressure, especially under the situation of a lot of pressure at work caused by the promotion, or you will be unable to withstand and become dispirited. In this year, you should stick to the principles of fairness, justice and neutrality in work and ask for advice moderately for the problems in work rather than standing high above the masses. You management or boss should keep an eye on the subordinate's job-hopping or stealing of the company's confidential information; you should treat your employees well and win their respect and trust with your practical actions to lead the team to create a better performance.

Wealth
Blessed by many auspicious stars, you Dogs born in 1982 will have good luck for wealth in 2017 and have increased income with the progress of career. Due to the adverse affection of harming the Taisui, however, you will also have more expenditure despite the income increase, thus the overall income will be few. You will have greatly increased shopping desire and be more likely tempted by the advertising or affected by the friends to spend a large amount of money on unnecessary products. Under the influence of your vanity, you will compare with others to buy the more expensive products, which will further increase the expenditure. Besides, you will be more likely to lose money; you'd better not bring too much cash while go out and you should take care of your valuable articles in case of being stolen.

Love Relationship
In this 2017, your marriage and love relationship will be frequently affected by the external factors mainly in the forms like extramarital affair and third party stepping in. What's more, your luck in other aspects will also be poor, which will lead to your unstable mental state and you will easily have conflicts or emotional disputes with your lover, thus making your marriage and relationship more unstable. If you can notice the problems in love relationship and solve the problems timely, the situation will be not bad. You single females will have better luck with the opposite sex. Despite the good luck with the opposite sex, you single males will be unlikely to find the right one.

Health
The problems in health for the Dogs born in 1982 will mainly lie in the aspect of mental state in 2017. You should learn to relieve the pressure, especially the mental pressure, in daily life and never be anxious. Meanwhile, you should keep an eye on your family's health.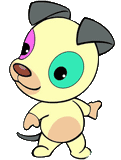 The prediction is valid for 2016 which is from February 8, 2016 to January 27, 2017.
Overview
In 2016, the year of Bing Shen
Monkey
, those born in 1982, the year of Ren Xu
Dog
, will have a clearer thought and a more specific direction to the future. In particular, because your job goal is clear, the luck in work of wage earners will rise steadily. You will have clear-cut goals, mature and pragmatic attitudes and perseverance to be faced with the challenge, so you will be ambitious in the year of Monkey. With the help of others, you will have a good luck to be promoted in 2016 and you should take advantage of it. Everything goes well in 2016, but you will still have some worry. Greater work pressure following the promotion will make you feel more nervous and lead to poor sleep quality. Therefore, you should have adequate rest and do more sports to relax. In addition, your luck for wealth will be of high stability and you will have a larger surplus than last year. In summary, you will make progress in the year of Monkey and good interpersonal relationship will make you feel better.
Career
After earning money very hard last year, the luck in work of those born in 1982, the year of Dog, will be alright and have an upward trend in 2016. You will have a good luck to be promoted, but you should be psychologically prepared that salary increase may not meet the expected standards. However, your performance will be greatly appreciated after promotion. The work pressure in 2016 is mainly from the new jobs that you have never experienced and you should ask seniors for more advice. Since you will have little opportunity to change jobs, you might as take advantage of good luck in study and promotion in the year of Monkey to enroll in work-related courses for self-improvement, which may help you stand out in the company's promotion test and improve your work. Additionally, you should keep a low profile in the workplace this year and you can't be pleased with yourself even if you make some achievements. You should beware of the villain's mischief and malicious slander behind you. You must remember that the rumor stop when it comes to a wise person.
Wealth
Those born in 1982, the year of Dog, will be lucky enough to get much help from others in 2016. Businessmen do the business yourselves and you can be aware of the needs of the market in advance to make a plan with your keen observation. Your luck for wealth is much stabler than last year indeed. Your performance will be improved and you can also save some money. You may need reserve funds due to changes in the home, so you should set aside a little ready cash. In 2016, you will have little luck to get a windfall and your income will be mainly from profitable business. Therefore, you had better not to place undue reliance on hearsay and you must remember that all investments and tradings can be conducted only after your careful analysis. Furthermore, you had better not to lend money to others or to be guarantor so as to avoid no return. Even if you lend money to an acquaintance, you should make out a receipt and specify repayment date.
Love Relationship
The single ladies born in 1982 will have an opportunity to get to know someone special that is a little bit order than you. Although you both show interest in each other, he may focus too much on his work and will not declare his love to you to fail to have a good result with you. As for men, you hope to give priority to your work, so you will not put too much thought on love life. Even though someone will show love to you, you have no opportunity to develop relations due to your indifference. Married people will lead a stable life in the year of Monkey and will not be impact too much. The couples may easily quarrel with each other over kids' things. You should communicate with each other when encountering problems and create a warm and harmonious environment for the growth of your children.
Health
You're prone to gastrointestinal problems and your hands and feet are easily get injured in 2016. If you suffer from joint problem, it will be worsened in the year of Monkey. Therefore, you should pay extra attention to preventing the recurrence of the old injury and avoid doing too much sports of straining joints. Those suffering from allergy or migraine should be careful about the aggravation of problems and can go to the suburbs to be more in touch with nature to relax. What's more, you should pay particular attention to the health of the elder in your family and regularly take them to do a physical examination to find out problem and solve it in time, which can avoid that the aggravation of illness causes major consequences.