Dog in Love
Dog in Love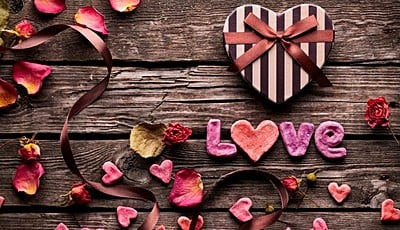 Dog is an honest and upstanding sign with a sense of justice. People born in the year of the Dog have a keen intuition, spare no pains at work and they are devoted to the relationship and very loyal to their love.
Dogs are very sincere about love and believe that love means dedication. As long as you are sincere enough, you will win the true love of him/her. Loyalty and single-mindedness is the love motto of Dog people. Their love is just like their character, which is intolerant of any flaw. Most of them fall in love and get married after the long-term relationship.
People of Dog sign tend to be overly idealistic and ignore the gap between ideal and reality. In fact, nothing is perfect, including love.
When it comes to love relationship, Dogs often decide whether to love someone by first impression, which undoubtedly forms a huge obstacle to develop the relationship. The over trusting of instincts makes them miss too many opportunities to fall in love. They should not focus too much on appearance because many things are more important than appearance in love. Dogs will suffer a number of mishaps and may not get a good relationship if they do not change their mind.
Dog people are sincere in love but not good at expressing and only hide it deep in heart. If your lover is born in the year of the Dog, you should be a bit more considerate, create more romantic atmosphere and accumulate more to get a sweet love.
Dog Man in Love
When romantically involved, men under the Dog sign would generate a desire to conquer and control their hearts strictly. If they really love someone, they would become quite down-to-earth, gentle and careful. The upright, honest and understanding male Dogs are very constant in love and they look forward to the compatible family relationships. →
Male Dog's Attitude Towards Love
Dog Woman in Love
The introverted girls under the Dog sign are quite passive in love relationship. They are stable, harmless, serious and sensitive about their reputation and dignity. When romantically involved, they would be sensitive to any change of their boyfriends and hold a sincere attitude. Female Dogs tend to be faithful to their husbands unto death and they are firm enough in love, looking forward to men of the same quality. →
Female Dog's Attitude Towards Love
How to Know a Dog is in Love with You?
Sincerity is the most important feature of people born in the year of the Dog. They prefer the stable life, refuse to take risks, hold a very serious attitude towards love relationship and can be the most committed once fall in love with someone. Then how to figure out whether a Dog has a crush on you? →
How to Know a Dog is in Love with You?
Lastest Questions and Answers
Rules of wear the Feng Shui Black Obsidian Wealth Bracelet and Natural Obsidian (1 Reply ) Asked by C***t | 11/22/2020 8:50:59 AM
Hello! My concern when I purchased these love two bracelets, I believed that it could be worn by all people. Not know the actual rules I purchased...
Love, relationships and marriage (5 Replies ) Asked by X***a | 5/15/2018 5:54:42 PM
I born in 15 nov 1991 so i was confused who's gonna be the best match for me.. I knew two guys at the moments. One was born 24 Jan 1989 and one...
Hi I want to confirm what is the best year to have my next baby (1 Reply ) Asked by M***C | 1/25/2018 7:08:38 PM
Hi, I am wanting to have another baby soon probably 2018 (Dog) or 2019 (Pig) so I really want to make sure I have the right information before I go...
Compatibility (1 Reply ) Asked by N***y | 1/10/2018 10:52:57 AM
I am Gemini tiger, and he is a Sagittarius Snake, and the book says we are not compatible as Tiger and Snake. But, we are as Sagittarius and Gemini...
April Birth Dragon Girl's Match (1 Reply ) Asked by S***A | 11/6/2016 7:48:26 AM
Based on the Dragon girls' best match table provided in below link, the dragon girl's best match is Dog while when it comes to their love...