Note: The horoscope prediction is for people born between February 10, 1994 and January 30, 1995. If you were born before February 10, 1994, your Chinese zodiac sign is Rooster. Please consult
2016 Chinese Zodiac Horoscope for the Rooster Born in 1993
.
*The prediction is valid for 2017
Year of the Rooster
which is from January 28, 2017 to February 15, 2018.
Overview
In 2017, the earthly branch 'Xu' (戌) of you people born in 1994 under the animal sign of Dog will harm the earthly branch 'You' (酉) of Tai Sui (the Grand Duke Jupiter), which means you will easily have conflicts with others in work, leading to the unsmooth work in the whole year, or you will easily offend others because of your unintentional words. Fortunately, you will be blessed by the auspicious stars 'Tai Yang' (Sun太阳) and 'Tian Yi' (天乙) to avoid the ill luck created by harming the Taisui, improve your luck for career and solve the problems and obstacles in work. In addition, the blessing of the auspicious star 'Tian Kong' (Sky天空) will benefit you engaged in innovation and creation jobs a lot in terms of new ideas. Due to the blessing of the auspicious star in charge of people's luck with the opposite sex, you singles will possibly find the right one. Under the adverse influence of the inauspicious star 'Hui Qi' (晦气), you already in love may have more conflicts with your lover or stir up troubles due to the third party, so you should control yourself well.

Career
In terms of career, the auspicious star 'Tai Yang' will be very beneficial for the work related with males born in 1994, such as computer, electronic product, car, men's wear and other businesses mainly serving for male customers. Besides, your subordinates will be very capable in this year and you may give them more authority, which can train them and make you not so tired. Due to the adverse affection of the inauspicious star 'Hui Qi' and harming the Taisui, you may suffer from the negative influence of colleague or customers' unreasonable or exorbitant demand, or uncooperative attitude but you will be helped by others because of the blessing of the auspicious star 'Tian Yi'. You female Dogs will get significantly improved career development with the help of male colleagues but you should keep a certain distance with them as you are blessed by the auspicious star in charge of people's luck with the opposite sex, and you should never act impetuously, or your work and career will be affected.

Wealth
When it comes to wealth, 2017 will be a good year for you Dogs born in 1994 because the benefactor, mostly a male, will provide you the appropriate direction and help of making money. You businessmen will have new business opportunities introduced by friends and you should not let go of the opportunities. However, you may meet those with bad attitude or lose the opportunities because of others' mistakes, thus you should rely on yourself in terms of the important things. You engaged in foreign trade business will have poor luck in this year and you should keep a close eye on the clients' funds credited into account, so as to avoid being defaulted. In lunar March, June and September, you may suffer unexpected personal financial losses or your order will be taken away by others.

Love Relationship
Blessed by the auspicious star in charge of people's luck with the opposite sex, you will have the best luck with the opposite sex in recent years. you females will have even better luck since the auspicious star 'Tai Yang' is a symbol of male benefactors and the males you meet in this year will help you a lot, bring you different opportunities and they are considerate. You already in love should notice that you may easily have emotional disputes because of the extremely good luck with the opposite sex and the fact of harming the Taisui, which will affect your marriage and your relationship with lover. Therefore, you should treat the opposite-sex friends rationally and avoid acting impulsively to fall into the extramarital affair.

Health
From the perspective of health, you Dogs born in 1994 should keep an eye on the illness like headache and insomnia caused by the work, as well as the minor illness caused by too many social engagements. Fortunately, you will be blessed by the auspicious stars and will solve the problems timely. In addition, you should pay attention to your safety since you harm the Taisui in this year; especially for those who love outdoor sports and driving, you should warm up and take necessary protective measures before doing sports.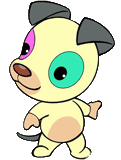 The prediction is valid for 2016 which is from February 8, 2016 to January 27, 2017.
Overview
The fortune of those born in 1994, the year of Jia Xu
Dog
, will be full of ups and downs in 2016, the year of Bing Shen
Monkey
. There will be undercurrents in your luck in family and someone around you may need your help, which may increase your burden. Although there also will be a few undercurrents in your luck in love, the luck in helpers, work and health will be stabler than last year. Even though some problems may occur occasionally, you can deal with them by yourself. Generally speaking, you will be happy and cheerful this year. If you want to enhance the overall fortune and avoid loss of funds, you can usually wear black or gray clothes and decorate the house in blue in the year of Monkey.
Career
The salary of wage-earners will increase a lot. Although you may not have the opportunity to be promoted, the harmonious working atmosphere and enough cooperation and supports among colleagues give full play to the team spirit. You will be highly appreciated and recognized by your boss and colleagues. Those who are engaged in marketing, public relations and other industries will be more popular with customers. Those planning to change jobs had better to carry out this plan until the last quarter of this year. Those who are still at school will have more time to participate in campus activities and have the opportunity to know different kinds of people. However, you should not put too much energy into the after-school activities and learning professional knowledge is still the top priority. It is the guarantee of future career success to do the right thing at the right time.
Wealth
Those born in 1994, the year of Dog, will have a very strong ability to make money in 2016. In addition to the support of old clients, businessmen will have many opportunities to gain a profit, but you must do a good job of cost management. After gaining profits, you had better not to leave ready cash at hand, otherwise you may spend it. You are suggested to purchase gold, which can keep your money. On the other hand, you must pay attention to credit risk in the year of Monkey. Someone in your family may need your help, but he/she may not repay the loan. Therefore, you need to take account of your personal abilities carefully before you lend money to him/her. Due to your average luck in windfall, you should stop the investment when you gain some return so that you can get a decent profit in this way. Most of you are still at school or just step into society, so you should be down-to-earth and do the things you should do. You shouldn't put all your thoughts on making a fortune. For you, the best way to invest is to spend money on self-improvement and learn professional skills, which can provide the necessary strength to guarantee for the future fortunes.
Love Relationship
Men in love will easily change your partner in 2016 and will have the opportunity to meet someone else that attracts your interest. When you get to know the one who you fall in love with, your hesitancy may cause trigonometric relation. Therefore, you should cut the Gordian knot and make a choice as soon as possible. In comparison, ladies' luck in love is not that good. Even though you can meet someone special, relationship between you will be ambiguous. He may have feelings for you but will not show his love to you, which will make you feel uneasy. In light of this, you might as well observe for a period of time and then decide whether to put feelings. Married couples will lead a stable life this year and you will care for each other and will not unduly interfere with the life of the other side. Moreover, you may be in the mood to travel together, which can improve your relationship.
Health
Last year, those born in the year of Dog were often subject to colds and other problems. When you enter 2016, the overall luck in health will be really improved and you will not have big problems. However, your joints may easily get injured, so you must try to be careful when doing high-risk sports such as mountain climbing, rock climbing, etc. What's more, your stomach is easy to get sick. So, you should not only eat regularly but also eat less spicy, cold and unhygienic food so as to avoid internal heat in stomach and other chronic diseases.