The horoscope prediction is for people born between February 06, 1970 and January 26, 1971. If you were born before February 06, 1970, your Chinese zodiac sign is Rooster. Please consult
2016 Chinese Zodiac Horoscope for the Rooster Born in 1969
.
*The prediction is valid for 2017
Year of the Rooster
which is from January 28, 2017 to February 15, 2018.
Overview
For people born in 1970 under the animal sign of Dog, you will have ordinary fortune in 2017 which is the year of Fire Rooster because the mutual harming between Dog and Rooster will form the situation of harming the Taisui (the Grand Duke Jupiter) which is a kind of clash with Tai Sui bringing conflicts between people and clash between different type of fortunes. Therefore, your fortune will be not good and you have to face the reality prudently. From the perspective of auspicious stars, you will be blessed by the auspicious star 'Tai Yang' (Sun太阳) which is beneficial for you Dogs, especially male Dogs, and it can improve your luck significantly, particularly in terms of career. At the same time, you will be blessed by the auspicious star 'Tian Yi' (天乙) and solve all kinds of difficulties easily. However, you will also be affected by the inauspicious stars which will bring you bad luck and troubles in getting along with others, thus you will find it difficult to accomplish anything.

Career
Your luck for career will be promising in 2017. In particular, the two auspicious stars 'Tang Fu' (唐符) and 'Tian Kong' (Sky天空) will benefit your career a lot and you can generally have a smooth official career. 'Tang Fu' (唐符) is a symbol of leadership and prestige and it will bring good opportunities of getting promoted for you engaged in police, public security, firefighter and other jobs; 'Tian Kong' mainly improves the luck of you writers, editors, designers, etc., and you will be clear-minded and work smoothly under its blessing. Under the blessing of the two auspicious stars, your luck for career will be quite guaranteed.

Wealth
For you Dogs born in 1970, your luck in wealth will be quite good despite harming the Taisui. Generally, the auspicious star 'Tai Yang' will greatly increase your source of income, thus your luck in wealth will be definitely improved. Of course, your luck in wealth will also be affected by harming the Taisui and you will be easily incriminated or framed by someone else, leading to your unexpected financial loss. While getting along with others, you'd better not get involved in the business of a large amount of money, so as to avoid being cheated. Secondly, you will have ordinary luck in windfalls and you are not suggested to indulge in investment but stop immediately.

Love Relationship
In 2017, your family atmosphere will be not bad but you should remember that harming the Taisui will bring you bad luck in interpersonal relationship. Therefore, you should pay particular attention to the rules of getting along with people and never be supercilious or offend someone else, so as to avoid being framed by others. Secondly, you should keep an eye on your lover and never let him/her getting too close with the opposite sex because the extremely good luck with the opposite sex will change into ill luck which is adverse to your marriage. Hence, you should communicate more with each other and never be extremely suspicious, or your lover will be dissatisfied and the third party will take advantage of the opportunity.

Health
Due to the adverse affection of the inauspicious stars, the health for you Dogs born in 1970 will be threatened and you will meet many troubles, thus always in a highly stressful state no matter in mood or spirit. The great pressure will lead to disease and you will be prone to accidents once you cannot adjust the state timely. Therefore, you should adjust your mood in 2017 and never worry about something too much. Also, you need to beware of accidental injury and stay away from water, construction site and other dangerous places.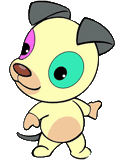 The prediction is valid for 2016 which is from February 8, 2016 to January 27, 2017.
Overview
The fortune of those born in 1970, the year of Geng Xu
Dog
, has nothing special in early 2016,
the year of Monkey
. Because Geng Gold in Heavenly Stem is restrained by Bing Fire, your hands are easily injured. As a result, you must pay particular attention to bruises and abrasions when doing sports this year. In the second half of the year, your fortune will be improved and you will make a good performance in career and luck for wealth under the help of your helpers. Generally speaking, most of those born in 1970, the year of Dog, will have a good fortune in 2016, among which those born in winter ( from the tenth to twelfth lunar month) will be the happiest and can do everything very well. Those born in spring ( from the first to third lunar month) will have the best luck for wealth, while those born in autumn ( from the seventh to ninth lunar month) will gain and lose money easily so that you should do a good job of spending plans. As for those born in summer ( from the forth to sixth lunar month), although you will have heavy fire this year, you will only suffer from great work pressure and will be relatively impetuous. In a word, you will be pleased with various aspects and lead a happy life in the year of Monkey.
Career
Those born in 1970, the year of Dog, will make improvement in your career and will have a good luck to be promoted under the help of helpers. You should be psychologically prepared that your work pressure will be increased after promotion. Therefore, you should learn to be relaxed in work and excessive anxiety and worry will not lead to a good job. As for those intending to change jobs, you will be offered the opportunity. However, because your new job is involved in a wide range of levels, you will feel difficult inevitably. Fortunately, you can finally overcome difficulties under the help of others. In respect of interpersonal relationship, you will have little big problems, but some gossip is hardly avoidable. So, to keep low-key and pragmatic will help you win colleagues' applause. Freelancers engaged in artistic creation will do well in work and can create a satisfying work.
Wealth
You will have the opportunity for promotion and pay rise, so your luck for wealth will be good. It is not difficult for businessmen to maintain the existing turnover under the support of old customers. Your investment should give priority to profitable business and you had better not to count on short-term stock and speculation. It will be more favorable to put cash into long-term investments. You should be careful to deal with the documents with the monitoring agencies such as Tax Bureau, Customs and so on so as to avoid lawsuit and bankruptcy caused by your carelessness. What's more, it is very advantageous for those born in the year of Dog who are engaged in artistic creation or freelancers. Your inspiration become more abundant and then you can create many better works, which can increase your income indirectly.
Love Relationship
In 2016, those born in 1970, the year of Dog, will have a good luck in love. On the one hand, single men will meet many ladies who actively make love to you, and you may have the opportunity to become lovers with some of them. However, the new partners are pushy and candid. If you do not resist females of this kind of character, you can develop a sweet and warm romance. On the other hand, single ladies may meet someone good-looking, however you should chase after them constantly, which will make you feel uneasy. As for married couples, some little things in your home will affect your feelings. Therefore, you both should usually care about and communicate with each other to avoid misunderstanding.
Health
You should pay particular attention to the injury in your hands this year, and should beware of the risk of recurrence of the old problem. If you have the habit of doing sports, you might as well choose flexible movement without hurting the joints. Those who should use the computer to work for a long time must pay attention to the aggravation of the pain in your wrists. Additionally, your personal feelings may easily fluctuate in the year of Monkey and heavy work will often make you feel irritable. Those without insomnia may suffer from poor sleep quality. In light of this, you can go to the suburbs to be more in touch with nature, which is advantageous to relieve anxiety. Moreover, physical discomfort of children and the elder in your family may add a lot of trouble to you, but this situation can be weakened by donation at the beginning of the year.