2019 Chinese Horoscope For rabbit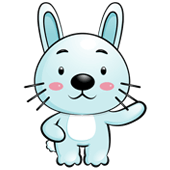 Overview

Wealth:

Health:

Career:

Love:

Lucky Color:
Pink, Yellow, Green
Rabbit are compatible with Tai Sui of 2019, thus everything will go well in your life. Also blessed by many auspicious stars, you will get help once in trouble, see many opportunities for cooperation in career, get promoted step by step, and have a bright future.
Read 2019 Chinese Horoscope for Your Sign
Lastest Questions and Answers
Which year would be a good year to have baby? (1 Reply ) Asked by N***n | 6/29/2021 10:25:14 AM
My husband is born in the year of tiger, Oct 1986 and I'm born in the year of pig, Jan 1984. We have our first baby girl born in Nov 2019 (pig) and...
Should we have a baby or not? (1 Reply ) Asked by D***a | 5/15/2021 3:34:06 PM
Hi, My husband and I are both oxens born in 1985. We have our first son born on January 2017 (monkey) and our second son born on September 2019...
Family zodiac dynamic (3 Replies ) Asked by L***a | 7/26/2020 3:30:22 AM
Hello, I am a fire rabbit 1987, and my husband is a water pig 1983. We have a daughter born in 2019 earth pig year. I was wondering when we should...
Female Rabbit 1975, with a Male Tiger 1974 what date can we get married? (1 Reply ) Asked by M***l | 7/2/2019 8:49:53 PM
I am a Female Rabbit born Dec.1975, I am with a Male Tiger born in March 1974. I want to know what date to get married this year 2019 and I would...
Engagement (3 Replies ) Asked by S*** | 4/3/2019 10:21:44 AM
What dates and day would be better to get engagement girl rabbit 12/20/1987 male rat 04/23/1996 for the 2019