Note: The horoscope prediction is for people born between February 11, 1975 and January 30, 1976. If you were born before February 11, 1975, your Chinese zodiac sign is Tiger. Please consult
2016 Chinese Zodiac Horoscope for the Tiger Born in 1974
.
The prediction is valid for 2017
Year of the Rooster
which is from January 28, 2017 to February 15, 2018.
Overview
In 2017, the year of the Fire Rooster 'Ding You' (丁酉), you people under the zodiac sign of Rabbit will damage Tai Sui (the Grand Duke Jupiter or Grand Commander of the Year) and you should face the accidents and troubles with a moderate attitude. 2017 will be the critical year for you Rabbits born in 1975 and you will have improved family and personal fortune if there is change or happy event; otherwise, you will have more troubles and easily dispute with your colleagues. You businessmen should beware of the change of relationship with your business partners. In 2017, you'd better stay away from acting as an intermediary for conciliation, or you may do a thankless job. You are suggested to go out frequently to improve your fortune.
Career
You will have marvelous changes in career development; to be simple, you will have many opportunities beneficial to your career and you can develop the new market or get promoted. However, this kind of changes will also have hidden crisis. Due to the conflict with Tai Sui, you Rabbits will have very good interpersonal relationship in work. Therefore, you should see through the real appearance of the other party while choosing a partner to clearly know every aspect of your partner. Of course, if you fear of the bad influence of damage Tai Sui, you can choose the development mode of winning in a stable pace and you will not encounter unexpected troubles as long as you remain stable.
Wealth
In 2017, you Rabbits born in 1975 will have very good luck in wealth and get a lot of additional income from both work and windfall. Under the influence of the inauspicious star 'Baocai' (暴财) in your Natal Horoscope, however, the economic gain may disappear unexpectedly, so you should not be greedy or put all your eggs in one basket. During lunar April, August and December, you will be more likely to have troubles in wealth and you should be more careful in money management. During lunar January, June, July, October and November, you will have good luck in wealth.
Love Relationship
Your fortune will be full of changes and different types of fortune will have different degrees of change, including love and emotion. Briefly, you should beware of the possible marriage crisis and the third party's stepping. Since most of you Rabbits born in 1975 have married for a dozen years, you will not have marital problem as long as you manage the marriage well in daily life. Of course, you need to pay attention to the contact with opposite-sex friends around, never make the friendship the barrier to love and learn to keep a certain distance with them.
Health
In terms of health, you will not have serious problems but you will be easily hurt by the edge tools due to the influence of several inauspicious stars, so you should stay away from the edge tools in daily life and pay attention to your ways of doing things to avoid the accidents. In addition, you should notice the skin allergy. During lunar May and October, you will be more prone to health problems and you should be double alert.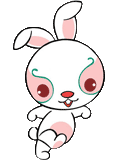 The prediction is valid for 2016 which is from February 8, 2016 to January 27, 2017.
Overview
For those born in 1975, the year of Rabbit, you may have many troubles in 2016. Therefore, you must be psychologically prepared that there will be a lot of difficulties in your work and luck for wealth, and you should advance gradually and entrench at every step. In addition to mental stress and complex interpersonal relationship, new problems will easily crop up unexpectedly when you doing something in 2016. Fortune of those born in winter (from the tenth to twelfth month in lunar calendar) will be relatively smooth. For those born in summer ( from the forth to sixth month in lunar calendar), however, since there have been too much fire in your Birth Chart, it will be "overheated" and you will feel more difficult in the year of Bing Huo (Fire). For those born in the year of Rabbit, no matter which month they were born in, you will feel doubly uneasy in the year of Monkey. Additionally, there are so many ominous signs that you will actually encounter a lot of troubles and changes. The fortune will be stable after the year of Monkey.
Career
In work, you Rabbits born in 1975 will work harder but gain less in 2016. Although you may have a slight opportunity of promotion, working pressure will greatly increase accordingly. For wage-earners intending to change a job, you are suggested to make no move without careful thought because there will be much twists and turns in your interpersonal relationship in the process of changing a job. In contrast, you may make no progress in the original position, but you can have few opportunities to make mistakes. Therefore, think twice before you do anything and never make decisions too hastily. Furthermore, you will have more conflicts with you colleagues. You should learn to be more politic to avoid making too many enemies. Never clash with others easily, because you may need others' help in workplace during this year.

Wealth
As for luck in wealth, you will lose the wealth when you are about to get it. Especially in the first half of the year, some investments seem to have good results, but unexpected difficulties suddenly arise at the last stage, which will lead to huge psychological gap. During the year of Monkey, you must stay calm and never mind whether you are losing or gaining wealth. Besides cost control, businessmen should set aside a sum of savings because you may be easily involved in lawsuit. As a result, you must be careful in dealing with contract documents and ask for help from professionals, otherwise you are likely to lose money. Moreover, you cannot lend too much to your old clients so as not to be betrayed by them. In a word, you should be conservative and moderate in managing money.
Love Relationship
The love life of those in love will be changed in 2016 for you you Rabbits born in 1975. You and your partner will often have different opinions in trivial matters and the frequent quarrels may make you both feel dispirited. Even it could end up with a breakup. As the saying goes : "Absence makes the heart grow", so both lovers and couples should gather less and separate more in the year of Monkey. You may feel easier to maintain feelings if you can go out for business frequently or seek your own interests respectively. Less meet can avoid conflicts. Single ladies will have many pursuers in good condition, but it may just be an illusion because they can not persist for a long time. Therefore, you need not take it seriously. And the one who really loves you may appear until the end of the year. As for single men, you love life will have no progress in 2016. Since you attach more importance to your work, you have no thoughts in love and enjoy the fun of being single.

Health
In health, you should pay attention to the throat and respiratory illnesses and try not to go to crowded place. In addition, your stomach may easily be attacked so you should eat less cold food. When you go out for a travel, you beware of being not acclimatized and you must buy travel insurance to ensure safety. In 2016, you may feel more depressed than last year and great work pressure makes you feel depressed. In light of this, you should not only do more stretching exercises but also go to the countryside to relax with your friends. You might as well arrange a trip for yourself and it will be good for your luck in health if you go to northwest. At the same time, you should pay attention to the health of the elderly in family. Once they feel discomfortable you should take them for a doctor and take care of them to avoid the disease being worse.