Note: The horoscope prediction is for people born between January 25, 1963 and February 12, 1964. If you were born before January 25, 1963, your Chinese zodiac sign is Tiger. Please consult
2016 Chinese Zodiac Horoscope for the Tiger Born in 1962
.
The prediction is valid for 2017
Year of the Rooster
which is from January 28, 2017 to February 15, 2018.
Overview
In the year of Rooster, you people under the animal sign of Rabbit will conflict with Tai Sui (Grand Duke Jupiter or Grand Commander of the Year) as your earthly branch 'Mou' (卯) will damage 'You' (酉) which is the earthly branch of Tai Sui, thus have terrible fortune in 2017. However, you Rabbits born in 1963 will be the exception in terms of fortune because your Natal Horoscope belongs to water in five elements and you are gentle, tenacious and good at adapting to different environmental changes, so you can make full use of the resources around. To be simple, you Rabbits born in 1963 with particularly strong adaptability will keep the stable work and life despite the poor fortune in 2017.
Career
Since you Rabbits born in 1963 conflict with Tai Sui in 2017, you will encounter many changes. You workers will have more pressure than last year and meet annoying problems and many obstacles in work, making you feel powerless. However, you should not act rashly in the face of difficulties but keep calm and think about the crux of the problems or consult the experienced friends and senior colleagues, which will benefit you a lot. Due to the destructive power of conflict with Tai Sui on interpersonal relationship, the good interpersonal network you built with great efforts before will be damaged by the villains. Therefore, you should learn to get along well with people around and try to be low-key.
Wealth
You workers are relatively lucky in 2017; you will get the monthly salary on time and ensure the stable income from work as long as you contribute quietly, finish the work handed over by your superior and stick to your job. For you Rabbits going to start a business, you will be more likely to fail due to the conflict with Tai Sui and you'd better delay the plan to the next year during which you will compatible with Tai Sui and yield twice the result with half the effort. You businessmen will experience ups and downs in this year and you should make double efforts to avoid the unexpected losses; in dealing with the company affairs, you should be conservative and pay attention to the business market changes at any time to avoid the investment failure and insufficient funds to meet all the needs caused by sudden market changes. In addition, you should be careful while signing cooperation agreements with others to stay away from the property disputes in the future.
Love Relationship
Due to the conflict with Tai Sui, you Rabbits born in 1963 will have emotional ups and downs in 2017 and tend to be short-tempered and impulsive; you will always bring the negative mood in work back to home, leading to the quarrel with your family or the depressing and pessimistic family atmosphere. Hence, you should control your temper and spend more time with your family. As long as you run the family carefully, you will have good fortune in career and wealth.
Health
In terms of five elements, Rabbit belongs to wood while Rooster belongs to metal. You Rabbits born in 1963 may suffer the hurt of metal tools in 2017; you should pay attention to joint sprain and warm-up before strenuous exercise. The inter-restriction between metal and wood also suggests the possible traffic accident; you drivers should pay more attention to it. The joint pain in this year may make you suffer unspeakably; also, you need to beware of waist, neck, hands and feet sprain and be careful at any time. Because of the conflict with Tai Sui, you will be prone to the evil spirits, so you should not visit a patient or attend the funeral of strangers; never eat the sacrifice or funeral food, so as to avoid the evil spirits. Besides, you should avoid the overwork. In this year, you should do more good deeds and take care of yourself to be safe.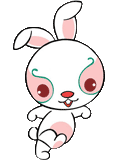 The prediction is valid for 2016 which is from February 8, 2016 to January 27, 2017.
Overview
The overall fortune of those born in 1963, the year of Kui Mao Rabbit will be stable during 2016, the year of Bing Shen Monkey. However, your life will be full of twists and turns, and trivial problems will come one after another. So, you should be psychologically prepared that everything isn't going to be easy. In the year of Monkey, a lot of things in your mind are initially not going wrong, but you should prevent them from falling short of success at the last stage to reverse the situation, which will bring a lot of trouble to your personal mood. On the other side, love life of married people will be tested and you will have a lot of disputes in daily life. Therefore, you both had better be patient with each other so as not to hurt your feelings, and you should pay attention to your partner's health. In fact, you should be careful in everything and have preparatory program for anything. Moreover, business operators should not spend money recklessly to make huge investment and adhere to the principle of "holding on to and securing the present advantage". Only in this way can you spend this year smoothly and peacefully.
Career
Luck in work for those born in 1963, the year of Rabbit, will rise steadily in 2016. Your interpersonal relationship is smooth, and tacit understanding and coordination with superiors and subordinates are more harmonious than those of last year. Fortunately, the position change of superiors and boss will have little affect on you. As for those intending to change jobs, it is not proper for you to make a change in the year of Monkey. You may not have the luck for promotion if you stay at the original company, but your salaries will be raised greatly. If you change your job inconsiderately, the discomfort of being in a new company will make you get nothing. If you really want to leave the old company, you can pay attention to the opportunities occurring in the second half of the year. In short, luck for changing a job is not good in the first half of the year and the loss will outweigh the gain after job-hopping.

Wealth
Luck in wealth for those born in the year of Rabbit is relatively stable and the positive luck for wealth will obviously rise especially in the second half of the year. Wage-earners will have the opportunity to get a salary increase by working hard, but you cannot be blindly extravagant and wasteful your money. On the one hand, you should be decent in business so that you can seek for wealth. However, it is not easily grasped to invest with low cost blindly and expect high profit, which is not rightful either. On the other hand, the decision of investment should be reasonable and you can not make a bold speculation recklessly. Moreover, investment projects are also recommended to give priority to local projects. Since the junior in your family may have a happy event this year, such as having a wedding, having a baby or purchasing a house, you will inevitably spend some money in blessing your junior.
Love Relationship
You luck in love life will be worse this year. Some friends, especially women, may meet many persons who show love to you, however, they are not your Mr. /Mrs. Right and this situation may cause disputes among rivals in love to make several bad misfortune. At this point you need to stay awake and make a decision as soon as possible. Lovers should respect each other, think for each other and cherish the love between you both. Do not quarrel almost every day. As for family relationship, it will be steady. However, you should be careful about the daily quarrel with your partner for respective families to avoid deterioration of relations. Couples is the core of a family, so luck in living environment will not be smooth if the couple can not get along well with each other.

Health
During this year, those born in 1963 are easier to suffer from bloody disaster than last year. However, your luck in heath will generally be better and you may have some trivial ailments, such as colds, fever, dizziness or toothache. You may feel discomfortable in your stomach and you should pay particular attention to avoiding overweight caused by overeating. So, you are suggested to do more exercise, which can not only increase the resistance but also control weight. The diseases and pains will naturally reduce as long as you can arrange schedules rationally and keep cheerful at every moment. You are supposed to do more water sports by using sporting goods colored beige and white, which can enhance your luck in health. What's more, you must pay more attention to the health of the elder in your family, especially cardiovascular diseases, so that you can regularly take them to the hospital for check-ups to nip the disease in the bud.