Note: The horoscope prediction is for people born between January 29, 1987 and February 16, 1988. If you were born before January 29, 1987, your Chinese zodiac sign is Tiger. Please consult
2016 Chinese Zodiac Horoscope for the Tiger Born in 1986
.
The prediction is valid for 2017
Year of the Rooster
which is from January 28, 2017 to February 15, 2018.
Overview
2017 means the new start of various aspects for you people born in 1987 under the animal sign of Rabbit: the age of 30 means you need to undertake many responsibilities in life and face different changes. In particular, you Rabbits born in 1987 will have poor fortune due to the conflict with Tai Sui (the Grand Duke Jupiter or Grand Commander of the Year) caused by the inter-restriction between Rabbit and Rooster, which will further intensify your pressure.
Career
Due to the conflict with Tai Sui, you Rabbits born in 1987 will not have favorable fortune in career; instead, you will meet a variety of crisis in work and find it difficult to maintain the harmonious interpersonal relationship or keep a stable working environment. Your job will change greatly and you will find it hard to have a new progress in performance despite the great efforts and because of a lot of multifarious things. In this year, you workers will suffer from the unrest career and unpredictable future, thus don't know what you want. Therefore, you should adjust your mood in 2017 and live with a positive attitude. You'd better not change your job in this year; if you really want to change, you'd better find another job before resign to avoid the dilemma. If you can go out more, the impact of conflict with Tai Sui will be reduced. You might as well strive for the opportunity of business trip or travel with your family to relax if you have time and money. In addition to the initiative change in work, you should also try to explore new idea and market, and strive for the use of external resources to overcome the difficulties, such as solving the problems in work with the power of family and friends or borrow from them for capital turnover.
Wealth
Your luck in wealth will also be influenced by the conflict with Tai Sui. Briefly, you may suffer unexpected financial losses, hardly have spare money and spend a lot in daily life. In order to avoid feeling the draught caused by the bad luck, you should make a clear fund using plan and learn to manage the household industriously and thriftily.
Love Relationship
Most of you Rabbits born in 1987 have just married for a short period of time and supposed to be in the rise period of love relationship. However, you will find it hard to develop your love relationship due to the bad influence of inauspicious stars and the clash with Tai Sui; instead, you may have emotional conflicts because of unexpected problems. Specifically, the trifles in life will lead to the emotional feud, not to mention the work and children's issues. To avoid more and more emotional conflicts, you need to maintain the stable mood and never get angry randomly in life. You single Rabbits will have extremely good luck with the opposite sex due to the auspicious star in charge of love relationship, so you will be more likely to find a right one from workplace or social platform.
Health
For you Rabbits born in 1987, the direct influence of conflict with Tai Sui in 2017 will be on your health. Since your earthly branch 'Mou' (卯) will damage 'You' (酉), the earthly branch of Rooster, which means the inter-restriction between metal and wood in five elements, you will be more prone to accidents, impatience, emotional ups and downs and intensified work pressure, leading to the mental problems, such as insomnia, depression and neurasthenia. Therefore, you should properly adjust your mental state and relax. Besides, you may also suffer from inflammation, respiratory system and gastrointestinal discomfort, so you should pay attention to food hygiene in daily life.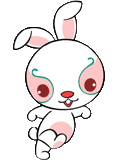 The prediction is valid for 2016 which is from February 8, 2016 to January 27, 2017.
Overview
At the beginning of 2016 (the year of Bing Shen
Monkey
), those born in 1987 (the year of Ding Mao
Rabbit
), should be psychologically prepared to face many sudden changes. Various aspects in wealth, work and love will be unstable so you should make full preparations in everything. It is appropriate to prepare for a happy event to drive away the devil and the disease. Lovers might as well carry out the plan of getting married, married couples can consider to have a baby and those who save a sum of money for business or house purchasing can put it into practice. If you do not have the plan to have a happy event, you may encounter sudden shock in the year of monkey. Especially in love, if you can not have a result this year, you may easily break up. Businessmen should hold the attitude of "more defense and less attack" and each huge investment should be considered clearly, otherwise you are likely to lose money. In a word, this year will be full of changes and you must be cautious in everything. You might as well take the initiative to make a change and to go on a business trip can enhance your fortune. As for luck in living environment, you should pay particular attention to the health of the elder. If you cannot purchase a house or move house, it is also recommended to carry out minor renovation.
Career
You Rabbits born in 1987 are likely to have an idea of change a job or starting a business in 2016. But you must consider it carefully in advance, otherwise the probability of making a mistake will be very high and the reality will be very different from your expectation, which will lead you to change jobs repeatedly. In addition, you must be careful about the new company's cancellation of the employment contract. Therefore, if you really want to change a job, you cannot resign from the old company until you sign a contract with the new one. To stay at the original company may really make you frustrated and dispirited, so you are suggested to keep a low profile or require going on a business trip to avoid making mistakes. In 2016, you are easy to make a mistake because of your unclear thinking. In fact, your work is not without its merits as long as you deal with interpersonal relationship properly.

Wealth
You Rabbits born in 1987 must cautious in financial management during the year of Monkey. Although businessmen have the opportunity to expand business, you are still supposed to keep conservative and stable due to the unsteady fortune of this year. Never be busy at putting up installations to expand business. You should prevent others from defaulting on loan, so you can never lend money or be a guarantor. In investment, speculation is more likely to lead money loss. In contrast, it is suggested to purchase houses to not only maintain value but also drive away the devil and the disease as a happy event. What's more, you may bear unexpected expenses in 2016, so you should set aside a sum of emergency cash.
Love Relationship
For those in love, this year is full of changes and unrest. If your love is very deep, you can consider to get married and hold a wedding to deal with changes. However, if your love is not that deep to get married, you must be psychologically prepared to break up. When the men are tempted by others, you are easy to fall into a triangular relationship if you are too enthusiastic for others. You both might as well gather less and separate more to leave private space for each other. Artificial separation can deal with the bad changes. In contrast, married couples are getting along well with each other and had better to have a baby this year to add joy to the family.

Health
In health, there will be no big problems and you will be safe and sound this year. On the one hand, you will be invited to many banquets and dinner parties so that you may easily overeat. Therefore, you must be self-restrained. On the other hand, you may be involved in small accidents when you go out, so you need to pay more attention to weather changes of destination, baggage or flight delays, loss of property, etc. Furthermore, you should try to avoid participating in skiing, mountaineering, scuba diving, mountain climbing and other high-risk activities for fear of be injured to affect the trip.