Pig in Love
Pig in Love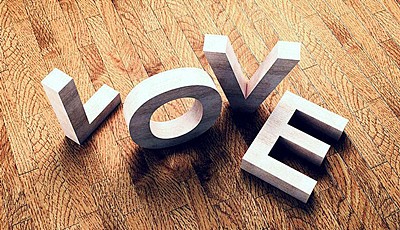 People whose zodiac sign is Pig are good-natured, resolute, steadfast and generous. They prefer the simple life and are more pragmatic in love relationship – would like the everlasting relationship rather than the temporary passion.
Most of them are passive in love. Passion and warmth are required to win their love.
The conservative Pig people are passive in love and cannot keep pace with the times of fast relationship. However, they can always let others see their sincerity gradually. Those falling in love with people of Pig sign must know them very well and trust them very much.
For Pigs, the biggest problem in love is that they lack of confidence and are not sure whether they can win the love of their crush; that is to say, they lack the sense of security in the relationship.
An overly passive attitude in love appears hypocritical. Meanwhile, Pig people are too slow and even shrink back when pursued by others, so they are more likely to fall out of love than other people. As long as they find the right one, they are suggested to take action in time, or they will find someone has beaten them to it.
You are supposed to watch the pace if romantically involved with a person of Pig sign and never love by fits and starts, because he/she is not persistent in love and such an attitude will keep him/her at a respectful distance. So strike while the iron is hot and do not pause or hesitate if you want to win his/her love with your passion.
Pig Man in Love
Men born in the year of Pig are kind-hearted and honest. They will treat their lovers as princesses. No matter what their lovers are like, they will smile and be inclusive. They are so generous that whatever their lovers like, they will try to satisfy. Normally, they are not courageous, but when facing their lovers, vice versa. →
Male Pig's Attitude Towards Love
Pig Woman in Love
Female Pigs are gentle, kind, sentimental and regarded as the lovely girlfriends or wives by their men. Every man wants to protect and pursue them. On the other hand, they are inherently unruly and stubborn though seldom display it. After getting married, Pig women can be good mothers and they are the supporters of old typed marriage - like to be taken care of rather than take the initiative. →
Female Pig's Attitude Towards Love
How to Know a Pig is in Love with You?
People born in the year of the Pig are simple, honest, harmless and innocent and they are often made fun of by others. With an out-dated view of love, they are slow and may miss the chance when they are about to pursue. How to tell whether a Pig person is in love with you? Click the link to find the answer. →
How to Know a Pig is in Love with You?
Best Match:
Sheep
,
Rabbit
,
Tiger
Worst Match:
Snake
,
Monkey
,
Pig
RELATIONSHIP COMPATIBILITY FOR THE MALE PIG:
RELATIONSHIP COMPATIBILITY FOR THE FEMALE PIG:
Lastest Questions and Answers