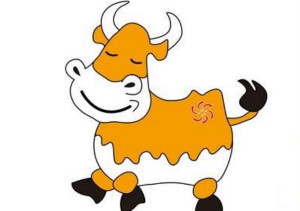 * The prediction is valid for 2017 (
year of the Rooster
) starting from January 28, 2017 and lasting to February 15, 2018.
Overall Rating:

Since Ox is compatible with Rooster, the zodiac sign of 2017, you oxen will have good development in both love and career. It can be said that ox is the rare blessed zodiac sign in this year. In particular, under the blessing of auspicious stars like Huagai, Tangfu and Santai, you will make stable development in this year as long as you are careful. Despite the blessing of auspicious stars, however, you will be affected by the bad luck. From the perspective of astrology change, you will be affected by the ominous stars like Feifu, Guanfu and Wugui. Fortunately, the influence of ominous stars is inferior to that of the auspicious stars, so you will have good luck in general.
Please click for more details about
2017 Predictions for Ox
2017 Horoscope Forecast for Ox People Born in Different Years:
1961 Ox
- (born between February 15, 1961 and February 4, 1962)
1973 Ox
- (born between February 3, 1973 and January 22, 1974)
1985 Ox
- (born between February 20, 1985 and February 8, 1986)
2017 Horoscope Predictions for Other Signs:
* The prediction is valid for 2018 (
year of the Dog
) starting from February 16, 2018 and lasting to February 4, 2019.
2018 is the year of Wood Dog 'Wu Xu' (戊戌) and you people under the Ox sign will suffer from punishment of Tai-Sui since your earthly branch will torture the earthly branch of Tai-Sui. As a result, you will experience ups and downs in luck, for which you should be very careful because you will be prone to personal financial losses, open and secret competitions, or gaining wealth at the expense of justice, even lawsuits. Fortunately, your luck will not be too poor due to the blessing of several auspicious stars. In short, you Oxen will get out of troubles with the help of someone else even if you encounter difficulties; as long as you have enough patience and efforts, you will be more likely to turn the tables and go upstream. The emotional ups and downs will be the biggest obstacle for you; a calm and peaceful mind will help you to simplify the problems.
You'd better move rather than stay still in this year, and you may hold the happy event in life or participate in others' happy events to defuse disputes or disasters, because you will absorb positive energy from the festive atmosphere to resist the negative mood brought by clashing with Tai Sui. Also, you should avoid visiting a patient or participating in a funeral to reduce the chance of contacting evil spirits.
Please click for more details about
2018 Predictions for Ox
Yearly Horoscope for 2016: Good
Overview:
The Ox 2016 (
Year of the Monkey
) astrology predictions foretell that you Ox people could enjoy a good fortune during the year. You will find that you could come into your own in work and are expected to rise directly to a high position. However, to avoid being envied by others, you should always keep a low profile. Relationship with your partner will also be good that enables you to spend a happy year. So long as you can adjust your state of mind, find out who you are and be that, you could have a year with a lot of progress.