Note: The horoscope prediction is for people born between February 15, 1961 and February 4, 1962. If you were born before February 15, 1961, your Chinese zodiac sign is Rat. Please consult
2016 Chinese Zodiac Horoscope for the Rat Born in 1960
.
The prediction is valid for 2017
Year of the Rooster
which is from January 28, 2017 to February 15, 2018.
Overview
In 2017, the year of the Fire Rooster 'Ding You' (丁酉), you people born in 1961 under the animal sign of Ox will have significantly improved fortune since the earthly branch 'You' (酉) of Rooster mutually promotes with the earthly branch 'Chou' (丑) of Ox. You will have good luck in wealth and career as well as in love relationship and study. It is worth mentioning that you born in 1961 are Metal Ox because 1961 is the 'Xin Chou' (辛丑) year while 'Xin' (辛) belongs to metal in five elements, which means you will have extremely good luck in wealth in terms of Natal Horoscope. What's more, you will have outstanding overall fortune in 2017, thus the luck in wealth will be even better.
Career
It can be said that 2017 is the career year of Oxen born in 1961 as the blessing of three auspicious stars will bring you the prosperous career development and plentiful wealth. Your career development will be very smooth; you will work with high proficiency and unlikely make mistakes due to some accidents. Most of you Oxen born in 1961 already have your own business with great achievements. In the year of Rooster, the outstanding luck in career will help you to strive for further improvement in work.
Wealth
The outstanding luck in career will promote your wealth; besides, you will have very good luck in wealth in the overall fortune of 2017. However, it should be noted that your luck in wealth mainly lies in income from work rather than windfall, so you should not invest more in investing and financing, especially the high-risk projects; instead, you should use the money in a stable way, such as expanding the company's business. In 2017, you must always remember that never expect making great fortune overnight, especially for you Oxen who have already made investment; you may recover the cost appropriately to avoid losses caused by fluctuations.
Love Relationship
The emotional change of you Oxen born in 1961 will be quite surprising: not bad but changes significantly. The overall family fortune will be good since the earthly branch 'You' of Rooster mutually promotes with the earthly branch 'Chou' of Ox in the year of 'Ding You', which will benefit the development and consolidation of your relationship with family members. You should remember that 2017 is your career year and you will make more efforts to work, so you may ignore your family sometimes; besides, you will be affected by the inauspicious star 'Wugui' (五鬼) and have declined luck, which may also lead to the unharmonious family relationship. In particular, your family relationship will be easily affected by villains who sow discord among you, so you should communicate more with each other.
Health
Blessed by the auspicious stars, you will be unlikely to have obvious health crisis in the whole year of 2017; generally, you will be vigorous and in a good physical condition with exhaustless energy. Affected by the inauspicious star 'Wugui', however, you may accumulate the pressure if you do not adjust the mental state for a long time. In the year of Fire Rooster 'Ding You', you drivers will be affected by the inter-restriction between metal and fire and may easily experience illogical thinking, misoperation and absence of mind in certain months, which will lead to an accident, thus you are suggested to double your concentration while driving and avoid fatigue driving.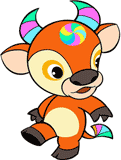 The prediction is valid for 2016 which is from February 8, 2016 to January 27, 2017.
Overview
In general, 2016 which is
year of the Monkey
will be a smooth year for the Ox people born in 1961. You usually could seize every opportunity and achieve great success this year. Also you can keep your head clear and do things methodically. So long as you keep impatient and make a good plan based on your past experience, you can achieve much in 2016.
Career
In terms of career, 2016 is a favorable year to you Ox born in 1961. You can get appreciation and help from others. A promotion and salary increase are also expected this year. Although there would be small obstacles, you could still have bright prospects in work. What you should avoid is to hesitate or draw back when meeting difficulties. To those artists and litterateurs, you are easy to make a huge progress thus gain a wide attention in society. Auspicious months in 2016 for your career include the Chinese lunar month of March, July, August, November and December. So, you should grasp good chances during these months.

Wealth
In wealth, you 1961 born Ox should look after your finances well and be cautious in any investment in 2016. You should stay away from any gambling activities. If you work in economic and financial circles, you would be lucky to have a good fortune this year. Also, the year favors those rulers such as the bosses, presidents, government officials, leaders, etc. in finance.
Love Relationship
As for love relationship, 2016 is a good year for you singles to walk away from the haze and meet your satisfied love. If you have been in love relationship for a long time, it's a good year for you to get married. For those married, you can enjoy a happy life. But you are suggested to plan a journey and enjoy a private environment with your partner. This can further your affection greatly. If you don't have enough time, often go to catch movies or have romantic candlelit dinners would also good. In February, May and November of Chinese lunar calendar, emotion crisis will easily appear. So you should avoid being impulsive during these periods.

Health
Your health condition will be mainly good. Although there are some small sicknesses, you can recover soon as long as you take medicine timely. In daily life, you should lead a regular life at the same time watch out your diet and care more about your personal hygiene in case disease goes in by mouth. Besides physical condition, you should avoid great happiness and great sadness in emotion to avoid triggering a relapse.