Note: The horoscope prediction is for people born between January 28, 1960 and February 14, 1961. If you were born before January 28, 1960, please consult the 1959 Chinese Zodiac, which is
year of the Pig
.
The prediction is valid for 2017
Year of the Rooster
which is from January 28, 2017 to February 15, 2018.
Overview
In 2017 the year of the Fire Rooster 'Ding You' (丁酉), you Rats born in 1960 will damage Tai Sui, the legendary God who is in charge of people's fortune in the year, since your earthly branch 'Zi' (子) will damage the earthly branch 'You' (酉) of Tai Sui, which is a kind of clash with Tai Sui. It refers to damage and loss mainly in terms of wealth; simply speaking, you Rats may spend unnecessary money in 2017. In other aspects, you will be affected by the inauspicious star Guansuo (贯索) and suffer some disputes and financial losses but you have no need to worry about it since you will be blessed by three auspicious stars, namely Tianxi (天喜), Dijie (地解) and Taiyin (太阴). Despite the fact of damage Tai Sui, the influence will be actually insignificant, thus you will have mixed fortune.
Career
Although you Rats born in 1960 will clash with Tai Sui in 2017, you will not have too many problems in career development but have certain rising space or the problems will be solved easily due to the blessing of two auspicious stars Tianxi and Dijie in your horoscope, thus the career development will not have too many unexpected changes. You female Rats will have even better luck in work and easily solve certain problems; you will be helped by the benefactor even if catching in a morass.
Wealth
You should pay special attention to wealth in 2017. Despite the overall not bad luck in wealth, you may suffer unexpected personal financial losses for no reason at all due to the fact of damage Tai Sui. Most of you Rats born in 1960 already have your own career at present, thus the financial matter will have certain influence on your overall development, especially for those conducting finance and investment, who will easily suffer great losses once you invest too much money due to the fact of damage Tai Sui.
Love Relationship
In 2017, you Rats will actually have not bad luck in love relationship due to the blessing of auspicious star in charge of the luck with the opposite sex. However, most of you Rats born in 1960 have got married and settled down with children, even grandchildren at this age, so the harmonious relation with your lover shall be the focus in terms of emotional changes. You should treat the conflicts and trifles in life with a mild attitude rather than care about them too much since love will not come back once you lose it.
Health
You Rats born in 1960 should beware of health problems in 2017, especially the great pressure which shall be eased in time. Due to the fact of damage Tai Sui, you will encounter all kinds of minor illness, such as cold, headache and fever, which will bring you bad mental state and hinder your work. Therefore, you should adjust your physical and mental state and reduce your pressure, or you will suffer a series of adverse consequences.
The prediction is valid for 2016 which is from February 8, 2016 to January 27, 2017.
Overview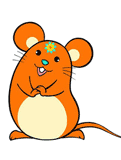 On the whole, there will be many good opportunities for you 1960 born Rats in 2016 which is
year of the Monkey
. Also, it will be a busy year for you. In retune, you could get great harvest because of your busy and hard work. In personal relationship, you will be popular and have many friends who can help you greatly to your career development. However, never be intoxicated when get some achievements. Whatever you do this year, you should first lay a good foundation and then work towards the target steadily. Acting on impulse will lead you to make many mistakes.
Career
The career fortune for you 1960 Rats will be much better than that of last year. The workers could work cheerfully and happily without too much pressure. You should try your best to get along well with your colleagues. When have differences of opinions, you should treat it fair and discuss with them without arguments. Besides, this year, you are lucky to get help from the elders in your office or be raised by the older supervisors. So, you can usually work efficiently. If you want to change a job, there will be not so much opportunities. Therefore, it's better stay where you are.
Wealth
In finance, you should avoid investing in shares in 2016 as your fortune for speculation is not good. This year, some of your friends may initiate partnering plans about starting a business. You are suggested to have a try. As the people under the Chinese zodiac sign of Pig can be your savior, you can cooperate with them. But you should remain a sound and conservative investment style as well as control the cost strictly. Besides, it's hard to save a lot of money this year. You will find that there are unexpected expenditures preventing you from saving. So, if you have some cash, it's suggested to change it for real assets such as house property and gold.
Love Relationship
The love life for you 1960 born Rat will be colorful. The singles will have many chances to take part in social activities thus have many opportunities to meet a favorite partner. The single men will easy to meet those women who are graceful and have a strong personality. The single women need to be more patient to find the real love. Usually, he would not appear till the second half of the year. To those married couples, there will be some quarrels during the daily life. But it will not affect your affection. As long as you share responsibility together when meeting problems without putting blame onto the other, you can get along well. You life would also be full of joys as your children may get married or welcome a new life.
Health
There will be no big problem for your physical condition. During the year, you should be careful about the injury of your hands, feet, head or joints. Your wrist may easy to be sprained. So, if you use computers too much or usually do strenuous exercises, look out your wrist especially. Also, don't ignore those small illnesses. Often go out to breath the fresh air and do more physical exercise would be a great help to increase immunity.