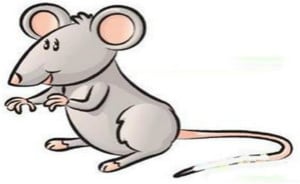 * The prediction is valid for 2017 (
year of the Rooster
) starting from January 28, 2017 and lasting to February 15, 2018.
Overall Rating:
In Chinese zodiac, 2017 is the year of the Fire Rooster 'Ding You' 丁酉. For you Rat people, 'Zi' (子) which is your earthly branch will destruct 'You' (酉) which is the earthly branch of Tai Sui who is also known as Grand Duke Jupiter or Grand Commander of the Year. Simply speaking, you will suffer damage and loss in the year. Generally, as you clash with Tai Sui, you are prone to have many quarrels and unnecessary disputes leading to bad luck in wealth. However, you will be blessed by three auspicious stars in the year, namely Tianxi, Dijie and Taiyin, which will make the year not too bad.
Please click to get more details about
2017 Predictions for the Rat
2017 Horoscope Forecast for Rats Born in Different Years:
1960 Rat
- (born between January 28, 1960 and February 14, 1961)
1972 Rat
- (born between February 15, 1972 and February 2, 1973)
1984 Rat
- (born between February 2, 1984 and February 19, 1985)
1996 Rat
- (born between February 19, 1996 and February 6, 1997)
2017 Horoscope Predictions for Other Signs:
* The prediction is valid for 2018 (
year of the Dog
) starting from February 16, 2018 and lasting to February 4, 2019.
In 2018 which is the year of Wood Dog 'Wu Xu' (戊戌), you people of the Rat sign in Chinese Zodiac will have favorable and positive luck under the blessing of two auspicious stars 'Tang Fu' (唐符) and 'Tian Jie' (天解). Since 'Tang Fu' is a symbol of energy, majesty and power, you Rats will be clear-minded, have improved career and reputation, and become more energetic in the year. Despite the stable ascent of career, the process will not go smoothly due to a lot of obstacles caused by several insignificant inauspicious stars, of which 'Zai Sha' (灾煞) and 'Fu Chen' (浮沉) have the largest impact. The former will lead to unexpected financial losses while the latter will bring the ups and downs in career and love relationship.
Please click to get more details about
2018 Predictions for Rat
Yearly Horoscope for 2016
: Good
Overview:
2016 (
year of the Monkey
) turns to be a good year for the people under the Rat zodiac sign. According to the
Chinese zodiac compatibility astrology
, the Rat and Monkey are the most compatible animals. So, in the monkey year, you Rat people could go smoothly and be lucky in most aspects. You'll do fairly well in work and are expected to be promoted. There will be many social activities and parties waiting you to participate which will make you have a merry mood at the same time some sumptuous feast. What you should remember in 2016 is not to advance hastily and try to make good relations with others.
Please click to get more details about
2016 Horoscope for the Rat