Note: The horoscope prediction is for people born between February 2, 1984 and February 19, 1985. If you were born before February 2, 1984, your Chinese zodiac sign is Pig. Please consult
2016 Chinese Zodiac Horoscope for the Pig Born in 1983
.
The prediction is valid for 2017
Year of the Rooster
which is from January 28, 2017 to February 15, 2018.
Overview
You Rats born in 1984 tend to be stubborn and extreme; what's more, Dinghuo (丁火) which is one of the ten Heavenly Stems in the year of 2017 will bring you unstable emotion, so you will always have a bee in your head and come to a dead end unconsciously, affecting the relationship with colleagues and friends and damaging your luck with the benefactor. You are suggested to restrain your temper, slow down your pace and face the difficulties calmly to reduce the obstacles.
Career
In 2017, you Rats born in 1984 are at the rise period of career development and you will be blessed by the auspicious star Taiyin (太阴), thus often helped by others and get good returns in career. You workers will have average luck in career and get ideal adjustment of salary but may not get promoted significantly, so you might as well take the year of Rooster as the sowing time and keep in mind that what you pay today will lay the solid foundation for the future success. In addition, you will have great pressure due to the fierce competition in work and be troubled by the open and secret strife between colleagues. It will be unwise for you to change a job in this year and you will be more likely to get ideal salary increase if you keep the original position.
Wealth
Since the Earthly Branch of the year 2017 is your fortune star, you will have pretty good luck in the income from work and have many opportunities of making money or getting revenue but you will hardly accumulate the wealth due to the slight clash with Tai Sui in this year. Nevertheless, you will get better income than before in principle and have no need to worry about it too much if you can manage your finance properly and control all kinds of consumption and spending effectively. The only thing you need to notice is the bad luck in love relationship, which may lead to unexpected personal financial losses due to marriage change.
Love Relationship
Due to the clash with Tai Sui, you Rats born in 1984 will have bad luck in certain aspect despite the overall good fortune, mainly in love relationship. To be simple, your marital status will be very unstable in 2017; especially due to the relatively not long marriage, you may encounter marriage crisis once there is seven-year itch or other accident. In order to avoid emotional feud, even divorce, you must pay attention to your daily manner in this year and never give the chance to the third party but spend more time to get along with your lover, so as to avoid the emotional accident and marital upheaval. You single women will be unlikely have good luck in love; even if you meet the one with mutual romance, you can hardly get the further development unless with the help of friends around or participating in the party together to change from friends to lovers. You male Rats may meet the tough and grumpy opposite sex, so you should be clear whether you can accept this kind of women before getting involved.
Health
The most significant impact of damage Tai Sui in 2017 will be in terms of health fortune. Briefly, you Rats born in 1984 may encounter physical and mental troubles. Your intestines and stomach will be relatively weak, so you will suffer intestines and stomach discomfort if you fail to control diet. In addition, the fire element will be stronger than other elements in 2017, so you should pay special attention to heart, blood pressure, cholesterol and other diseases, keep an eye on the abnormal blood pressure, blood glucose, blood lipid, uric acid and other indexes, and go to see a doctor as early as possible to avoid the situation getting worse once there is any discomfort. In addition, you will have an unstable mood full of ups and downs and easily in bad temper, so you are suggested to go to the nature more frequently to have a peaceful mind, which will have positive effect on the overall luck in wealth.
The prediction is valid for 2016 which is from February 8, 2016 to January 27, 2017.
Overview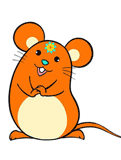 The fortune in 2016 (
year of the Monkey
) will be average for you Rat people born in the year of 1984. You will be busy in all kinds of social activities. Also, you will be chained by some unimportant affairs. Besides, you would have many extreme ideas and are easy to go to extremes. Your mood will be changeable and may suffer from depression. However, this would not mean that your fortune is terrible during the year. If you were born during the winter season (Chinese lunar month of October to December), you could spend a smooth year in 2016. If you were born in spring (January to March), you may have some blocks. No matter which month you were born, the year requires you to often confide to your friends to unburden yourself and handle in a gingerly way for personal relationship.
Career
On the whole, the career fortune for you 1984 born Rat would be good. There will be much space for you to improve. Although there is no big increase in terms of your income, a promotion is expected in 2016. However, you will be emotionally unstable due to the too much pressure coming from yourself. Luckily, your superiors and colleagues understand you and usually could cooperate well with you. So, as long as you learn to relax yourself, you could handle everything with ease in work. A short trip would be a great help to adjust your attitude and plunge into work with immense zeal.
Wealth
As for wealth, the whole fortune will be average for you Rat born in 1984. It will be hard to get some unexpected income. If you plan an investment, it's not a good year. Facing the fierce competition in the market, the businessmen are suggested to think some new ideas about how to attract more customers. Only this way, your turnover is expected to increase. Also, there are many cooperation opportunities for you this year. You should think it carefully by facing the increasing cost. So long as you control the spending strictly, you can get a good harvest in 2016.
Love Relationship
For single Rats born in 1984, you are expected to start some new relationships in 2016. But you may not find one fit you. You will find that the one you love already have partner, and the one you don't love pesters you too much. If you want to find a satisfied partner this year, you'd better rely on elders' introduction and help. If you already in a love relationship, self-discipline is very important as there are many temptations around you. The married should avoid neglecting your love due to the work.
Health
If you have health problem in 2016, it will be mainly caused by your bad mood. You like to be suspicious during the year. Once there is a small problem in life, you will become anxious all day long. This may also cause you suffering from insomnia. So, you'd better get in touch with nature more in spare time to relax. A nourishing diet would also be good to improve your fitness and offer sufficient energy to help you face pressure. In addition, spicy food should be avoided in case of suffering indigestion or causing inner heat.