Note: The horoscope prediction is for people born between February 19, 1996 and February 6, 1997. If you were born before February 19, 1996, your Chinese zodiac sign is Pig. Please consult
2016 Chinese Zodiac Horoscope for the Pig Born in 1995
.
The prediction is valid for 2017
Year of the Rooster
which is from January 28, 2017 to February 15, 2018.
Overview
For you Rats, 2017 is definitely not a friendly year since Rat and Rooster are the typical inter-restriction relationship in terms of Chinese zodiac, thus you Rats will clash with Tai Sui. Therefore, you Rats born in 1996 will be unlikely have good luck in 2017 due to the bad fortune in terms of Natal Horoscope. However, most of you Rats born in 1996 are still students rather than married and settled down, so the fortune change will not have a great impact on your overall life and you just need to pay attention to certain aspects.
Career
Although only a few of you Rats born in 1996 choose to develop your career in 2017, the change of career luck will not make you satisfied since damage Tai Sui mainly affects your luck in wealth and career; also, you Rats born in 1996 are young and aggressive, and always have a rebellious attitude, thus can hardly have an unstable mood to face some troubles in career development. Moreover, you have very limited work experience and will suffer losses in career development if you are not careful enough, leading to the linear decline in wealth and the final failure.
Wealth
Blessed by three auspicious stars, namely Tianxi (天喜), Dijie (地解) and Taiyin (太阴) in 2017, you will have increased wealth due to the improved luck in work. However, you will not have ideal income from windfalls and the most important thing will be working in a down-to-earth way. Despite the good luck in wealth, you will easily suffer unexpected personal financial losses due to the influence of clash with Tai Sui. In this year, you will be unlikely as modest as before or keep the correct way of using money; instead, you will waste a lot of money inadvertently.
Love Relationship
You Rats born in 1996 will not have good luck in love relationship in 2017; although you may meet many good opposite-sex friends, the gap between personality and age will make it unsuitable for you to be together; if you don't mind the gap and find each other congenial, you may have a further development in relationship but unlikely get married finally. Generally, your relationship will be in the work level and you cannot walk into each other's heart. You married Rats should not be too enthusiastic to the opposite sex, or you will attract the bad one who will bring unnecessary trouble to your family and yourself, even the divorce.
Health
Under the influence of damage Tai Sui, you Rats born in 1996 will have bad luck in health in the year of 2017, especially be prone to cold and fever. Due to the increased pressure in work and life, you will find it difficult to concentrate and often feel tired and weak. Also, you need to pay attention to the old illness, especially joint disease, and be careful when going out. If you have some minor illness like toothache or skin allergy, you should go and check in time to avoid the further deterioration.
Study
In 2017, you student Rats born in 1996 will easily become grumpy and have conflicts with elders and friends; you might be unable to calm down to study and think seriously but greatly affected by the outside world. Therefore, you should control your temper. Teachers and parents should also pay attention to the Rats' mood changes, often communicate with them and provide them the correct guidance.
The prediction is valid for 2016 which is from February 8, 2016 to January 27, 2017.
Overview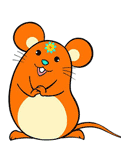 For you Rats born in 1996, you need to look before you leap when doing everything in 2016
year of the Monkey
. Make a good plan and have contingency plans before you go to avoid being at a loss in case there is something unforeseen happened. In personal relationship, you will make a lot of new friends and make a remarkable progress in expanding your social circle. This will be a great help for your career. In study, you will be highly motivated and energetic. At the same time, you are easy to be arrogant thus make some mistakes even in those subjects that you are good at. Besides, during the year, you should not act as a middleman and walk away from things that don't concern you. Or you are easy to get yourself into hot water.
Career
Main fortune for you 1996 born Rats in career is good. You will be much easier to handle your work with great efficiency than last year. But you should still be prepared for someone placing obstacles in your way in the first half of the year. If you could deal with the problems efficiently, you can show your abilities well and are expected to get a promotion in the second half of the year. As you just enter the society with less experience, take a small loss would be better than have disputes with your colleagues. If you plan a job-hopping, there will be few good chances. So, it's better to stay where you are and engage in advanced studies during spare time.
Wealth
Financially, the year of the monkey 2016 will be an excellent year for the Rats born in 1996. A lot of your friends would initiate some partnering plans to you. You are suggested not act before you have learned how risky the investment is and what the return will be. According to the Chinese astrology, the people under the Dragon sign could bring good luck to you in 2016. So, you can consider cooperating with the Dragon people. Although the financial fortune is good this year, there are still potential risks especially during the first half of the year. Therefore, don't be hasty to make an investment if you are not ready. Those with small capital are suggested. If you are still in school, you will tend to impulse buying. Due to your limited financial ability, try to control your spending is a must.
Love Relationship
2016 will be a good year for the beginning of a love relationship for the single Rats born in 1996.You may find your love mates when participating in some parties or in foreign countries while on a business trip or leisure holidays. The single men could change your original weakness of character and pursue bravely to the one you love. So, there may be a fast transition from the love relationship to marriage this year. The married or those in love should avoid being too enthusiastic to the opposite sex. Or you will be fall into a triangular relationship.
Health
Irregular diet usually leads to intestinal tract disease. During 2016, you 1996 born Rats should especially watch out your diet. Cold or greasy food should be avoided as possible as you can. If you like doing sports, you should be careful of getting hurt as it predicts that you are easy to get hurt this year. Besides, you'd better not visit patients or attend funerals this year which will be harmful to your health. Mentally, you may find that you are always on tenterhooks or couldn't keep calm. To solve this, you are advised to communicate more with your family members or read more books on philosophy.
Study
You Rats born in 1996 could enjoy a nice fortune in study. With the help of parents and teachers, you could get satisfactory results in exam. However, you like to focus more on art, sports, or entertainment than study this year. So, you usually enjoy a colorful after-school life. As you are just in rebellious period, the relations between you and your parents may be strained. So, you should pay attention to your attitude to them and often communicate with them to let them know your thought.