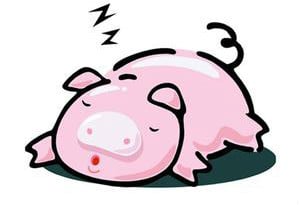 * The prediction is valid for 2017 (
year of the Rooster
) starting from January 28, 2017 and lasting to February 15, 2018.
Overall Rating:
In the previous year, you people under the zodiac sign of Pig had clash with Tai Sui (the deity in charge of people's fortune in the year); in 2017, you will get improved luck but still need to face the impact of bad luck and have great limits in terms of love, career or wealth acquisition. That is because you are affected by too many inauspicious stars in 2017, under the influence of which you will find it's difficult to develop the interpersonal relationship and your relatives may pass away or fall ill; your health will be under threat and you may have disputes with others.
Please click for more details about
2017 Predictions for Pig
2017 Horoscope Forecast for Pigs Born in Different Years:
1971 Pig
(born between January 27, 1971 and February 24, 1972)
1983 Pig
(born between February 13, 1983 and February 01, 1984)
1995 Pig
(born between January 31, 1995 and February 18, 1996)
2017 Horoscope Predictions for Other Signs:
* The prediction is valid for 2018 (
year of the Dog
) starting from February 16, 2018 and lasting to February 4, 2019.
In 2018 which is the year of Dog in Chinese Zodiac, you people under the animal sign of Pig will be blessed by three auspicious stars, namely Sun, 'Tian Xi' (天喜) and 'Tian Kong' (天空), thus have quite good luck and get favorable results in wealth and career under the help of benefactors. Also, you will have happy events, such as wedding, promotion, pregnancy and buying a house. However, you should not take it for granted that your life will go along nicely in 2018 because the minor inauspicious stars like 'Jie Sha' (劫煞) and 'Gu Chen' (孤辰) will bring you a lot of troubles, though will not pose a major obstacle on your overall fortune.
Please click for more details about
2018 Predictions for Pig
Yearly Horoscope Forecast for 2016: Bad
* The prediction is valid for 2016 starting from February 8, 2016 and lasting to January 27, 2017.
Overview:
On average, the people of Chinese zodiac sign of the Pig will face many challenges in life which require you to march forward courageously in 2016 (
year of the Monkey
). Compared with the fortune during 2015 (
year of the Sheep
), you will be luckier. You can get support from some powerful social contacts and be recognized with ample rewards in work. Many fortunes would also find their way to you. However, in 2016, the Pig will harm Taisui who is the legendary God in charge of people's fortune. So, you will clash and be incompatible with Taisui thus unavoidably having some changes and bad luck in some aspects. This can be especially reflected in personal relationships.
Please click for more details about
2016 Horoscope for Pig