Chinese Zodiac with Best Career Luck in February, 2022
Chinese Zodiac With Best Career Luck in Feb, 2022
To succeed in career, in addition to personal hard work and ability, a good career fortune is also inevitable. So, people have always been very concerned about whether their career fortune is good or not. Let's see if you are one of the zodiac signs with strong career fortunes in February!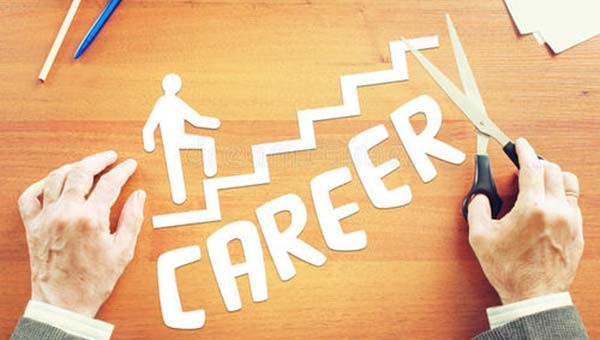 Pig
In February 2022, all things will go smoothly for people born under the Chinese zodiac animal sign of
Pig
. Their strength in work will be discovered, so they will be promoted by their superiors and supported by patrons so that the Pigs can have the opportunity to develop on a broader platform, and their career will be broadened and their personal ability will be further improved. The Pigs who start businesses will have more customers in February, and their business will become more and more prosperous, so that they can accumulate a large amount of wealth in short time.
Dog
The
Dogs
always do things in a down-to-earth manner and let others feel reassured. They are conscientious and responsible at work. They are able to complete their job duties well and they will be appreciated by their superiors. In February 2022, the talents of the Dogs will be constantly explored and there will be more opportunities for promotion, and good career fortune will bring more opportunities. The things that the Dogs have been planning to do will be likely to be implemented in this month, and their perseverance will be rewarded twice in the future.
Dragon
People born under the Chinese zodiac animal sign of the
Dragon
can achieve very good results in February, and their career development will advance into a new higher level. For those who are in business, they will encounter excellent opportunities to develop a great range of business and make great progress. The Dragons in the workplace can get more attention, achieve excellent performance at work, which can help them gain attention to provide a good foundation for future development.
Horse
The
Horses
are very enthusiastic and enterprising in doing things, and they are also very energetic in doing things in the workplace, always eager to make a career of their own. In February, the career fortune of the Horses will be very good, and there will be very great progress, and all kinds of matters will be handled very smoothly, and they will often have unexpected gains. As such, the Horses are advised to seize the favorable opportunity and perform well.
Rooster
The
Roosters
will have a very good career luck in February and will be able to perform well in any industry. It's not that without any problems at work, but the Roosters will be able to easily resolve them with their excellent personal ability and good fortune. In the work, their personal ability will be fully exercised, and they will win a bumper reward.
Lastest Questions and Answers
Rabbit year and month of pig (0 Reply ) Asked by A***H | 3/25/2023 10:21:46 PM
For the weekly or monthly zodiac if a person has the year of rabbit but born in month of the pig which fortune would be to follow the reading? Esp...
Why is there no mention in horoscopes for pensioners? (0 Reply ) Asked by G***n | 1/30/2023 12:53:42 PM
I read the horoscope for my Pig animal but it always states something like 'In your career' or ' in your work' etc. but there never seems to be...
Please help to enlighten (0 Reply ) Asked by L***C | 12/14/2022 3:14:06 PM
Hi, my birthdate was on Oct. 12, 1973, I would appreciate your accurate predictions please: - what specific year and with whom (what name) which God...
Marriage and career (0 Reply ) Asked by N***a | 9/25/2022 9:08:31 AM
Will I be successful in my career? When will I meet my soulmate? When will I get married?
BaZi Balancing (0 Reply ) Asked by J***s | 6/12/2022 8:41:55 PM
(me) Earth: 15, (fame) Metal: 0, (money) Water: 70, (career) Wood: 280, (parents) Fire: 90 I am looking for the best remedies for these BaZi scores....