Tips for Love and Marriage
Feng Shui for Love and Marriage
Feng Shui Tips for Love and Marriage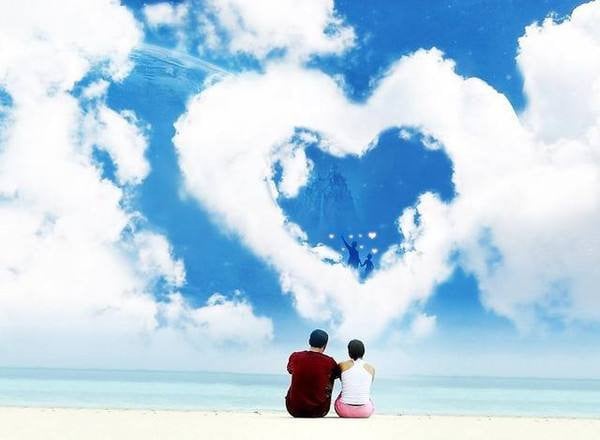 It's not easy for you and your love to get acquainted, fall in love and get married. A harmonious and happy marriage is the dream of every married one. The marriage requires the joint efforts of you and your love to operate and maintain. Besides, Feng Shui also affects your love and marriage and you can change some Feng Shui elements to improve your love and charm, determine or consolidate your marriage and create a good marriage for yourself. Then, how to create a good Feng Shui of happy marriage?
Bed
Bed is crucial to marriage and you should observe carefully to see whether it has the proper position or provokes bad influences. A bed shall be put against the wall rather than face a door, a mirror, and sharp corners or have a beam above.
You'd better put your bed against two walls, at least one wall, rather than make it have nothing to rely on. Putting a bed in the center of the room doesn't conform to the Feng Shui principle.
The mirror in your bedroom shall not face the bed as it may make you haggle over every ounce and sensitive.
The bed shall not face a TV directly, or it may lead it the ''dark mirror'' effect which will influence your love and marriage. You'd better not put a TV in your bedroom or cover it when you don't watch it.
The bed shall not be too close to the window, or it may increase the possibility of your lover's illegal love affair.
If the bed is too soft, it will have a bad influence on your health and mentality.
The assembled bed is not suitable for you and your love as it may lead to the emotional estrangement.
Bedroom
The bedroom shall be square, which will make your love more stable and solid and conform to the doctrine of the mean. In this way, you will have an equal and harmonious relationship and a rational thinking on love. Also, it will play a positive role in promoting your love. On the contrary, the long and narrow bedroom in polygon with sharp or oblique corners will make you hot-tempered, impatient or disagree and quarrel with each other.
The bedroom shall be windowed and have soft and elegant lamplight. You can install a master light and spotlights to foil atmosphere in red or purple. If the bedroom has no window to let the sunshine in or the light is too dim, you will have more and more misunderstandings difficult to solve or tend to be unwilling to confide to each other, thus have your love Feng Shui influenced.
The master bedroom shall not have irregular or polygonal items which may lead to disputes, quarrels and conflicts between you and your love.
Do not put items in disorder; the messy bedroom will lead to discomposure, emotional disorders and unstable love. Also, do not put too many electronic products in your bedroom because the electrical radiation will impair your health and luck in love.
If your bedroom have an en-suite, you should keep the bathroom door closed or put a screen outside the bathroom, or it may lead to the extramarital affair.
If the bedroom is too small, it may lead to narrow mind; on the contrary, it will lead to declined love.
Balance
In home Feng Shui, the left (look out from the door) represents man while the right represents woman and the furniture on both sides shall be in balance. If one side has high furniture while the other is empty or has short furniture, one of you will be mighty and your marriage will be unstable.
Warm Rather Than Cool
When it comes to love and marriage, warm rather than cool items shall be applied. Therefore, you should choose some soft materials for interior furnishing, such as sheer curtain, soft cotton sofa, pink, peach or hyacinthine romantic bed sheet, curtain or quilt which can increase interest and benefit your love and marriage. If you give priority to cool color, it will have adverse impact on your relationship. In addition, the yellow lamplight can create a warm atmosphere.
Avoid Beam
A beam in your bedroom or above the sofa will lead to the unsmooth aura field and unstable emotion, making you often quarrel with each other and have conflicts.
Avoid Sharp Edges
You should avoid sharp edges in your bedroom. Generally, the quarrels between you and your love are caused by the evil spirit in your home. In terms of Feng Shui, you should put away the kitchen knife, scissor or sharp-edged items in time, choose the plants with round leaves, and avoid needle or spiny items which symbolize "the murderous" and will make you restless out of no reason, even quarrel about the meaningless things.
Door
The entry door shall not face the bathroom door directly as it will lead to poor privacy and unfavorable luck with the opposite sex and impose an adverse influence on your love and marriage. The bathroom door facing the bedroom door may also lead to the rough marriage.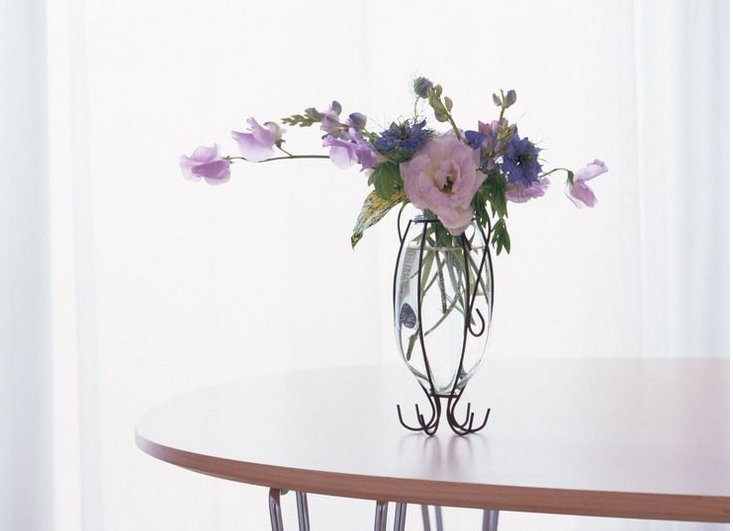 Plants and Flowers
Plants in your home not only can purify the indoor air and beautify the environment, but also can avoid evil spirits from the perspective of Feng Shui. After getting married, you can grow some plants symbolizing long love at home, such as lily, orchid and evergreen. Generally, you should put them in the living room, opposite the bed or on the table. However, you should avoid too many flowers, especially dried flowers; too many fresh flowers may lead to the illegal love affair of you or your love while the dried flowers may lead your relationship to decline, thus of great lethality to your relationship. Besides, you should put away the empty vase and the over large or beautiful vase may lead to unfavorable luck with the opposite sex.
Clear Up
Clearing up the items in your home will bring you more space and better Feng Shui. Someone keeps the ex's gifts after getting married but these items bear the marks of previous love and the smell of the ex, leading to the memories of the ex-love. After a long time, these memories will cause the bad moods about the current marriage, even the unhappy marriage.
Feng Shui Items
To adjust the Feng Shui of love, you can use the Feng Shui mascots which will improve your relation to a certain degree.
You may have a red or pink fish in a corner of the living room to improve your relationship.
Also, you may put a doll compatible to your zodiac sign at your bedside (left for male and right for female) to benefit your relationship. For example, a Sheep doll for Horse sign and a Pig doll for Tiger sign. (The compatible rule is: Rat and Ox, Tiger and Pig, Rabbit and Dog, Dragon and Rooster, Snake and Moneky, Horse and Sheep)
Rose Quartz and Amethyst have the effect of impove the luck in love relationship. You can wear a
rose quartz bracelet
or
an amethyst bracelet with your zodiac sign
to promote love. To place it under your pillow could also help you enjoy better luck in love relationship.
Give Priority to Round
You should give priority to round furniture and furnishing, such as round table, sound and watch. Round can increase your love coagulability and make your love more vibrant.
Items in Pairs
You may put more items in pairs which symbolize mutual love and going with each other all the time. For example, chairs and stools in even numbers, and little ornaments like swans and mandarin ducks in pairs, which will benefit your love. The single items will lead to loneliness in love.
Related Reading:
Feng Shui Tips to Find Love for Singles
Love and Marriage Quizzes:
How much do you trust in marriage?
Will you spend the rest of life with your present boyfriend/girlfriend?
Will you finally marry him?
The best age gap between you and your boyfriend/husband
What is the Right Age for You to Get Married?
Lastest Questions and Answers