Feng Shui Tips to Find Love for Singles
Feng Shui Love Tips for Singles
Feng Shui Tips to Find Love for Singles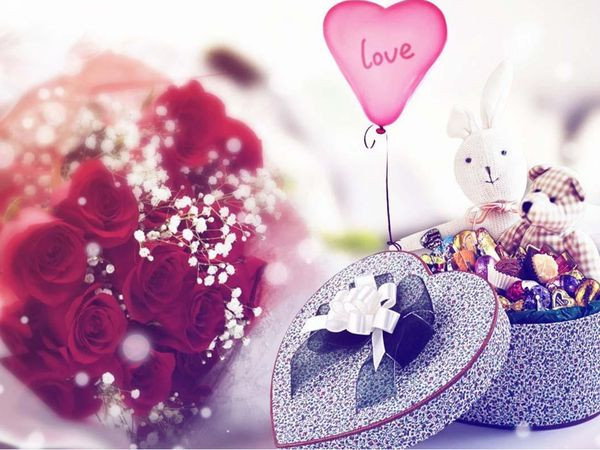 Every single person longs for a favorable marriage and getting rid of the single status through it. Use Feng Shui could help single men and women improve their luck in love and get married soon. What are the Feng Shui elements good for attracting love? Let's see together.

Clothes
Color has a lot of power not to be ignored and pink can improve charm, which is obvious for women. Girls in pink clothes and using pink lipstick and boys in light color clothes will have better luck with the opposite sex. If you follow this rule, the opposite sex will be more likely to get close to you, and you will have better luck and be more popular among people.

Hair
Generally, female is tender while male is strong; the long hair is a symbol of Yin while the short a symbol of Yang. As a result, girls with long hair and boys with short hair will have better luck with the opposite sex.

In terms of Feng Shui, love means the flow of Qi between man and woman. But how to strengthen the flow of Qi? First of all, you should expose your forehead which is the entrance of Qi in your body. If your forehead is covered by hair, it will block the flow of Qi. Besides, the over long hair is not necessarily good for you to find love. To strengthen the flow of Qi, a man shall have short hair and a woman shall not cover her forehead.

Shoes
Red shoes are better for a girl while black or white shoes are better for a boy and the shoes shall be polished bright.

Wear Lucky Charms for Love
→ Rose Quartz Chinese Zodiac Animals Charm Bracelet for Love
→ Chinese Zodiac Amethyst Charm Bracelet to Attract Love

Don't Be Too Slim
If you are too slim, you will not be blessed or have good luck with the opposite sex. The plump body will bring you good luck while the thin with exposed cheekbone will be unlikely blessed.

Use Rose Essential Oil
Use rose essential oil in your study or on your office table, you will have a relaxed mood and good luck with the opposite sex.

Put Red Threads under Your Pillow
If you put red threads which are same long or longer than your pillow under it, you could get more opportunities in love imperceptibly.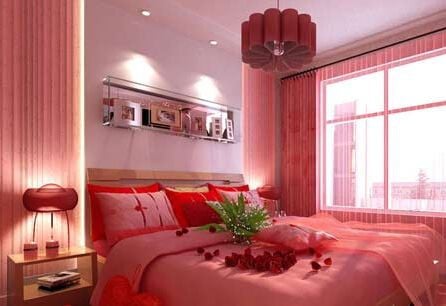 Pillow, Quilt & Bed Sheet
Pillow, quilt and bed sheet are used by you every day. In addition to put red threads under your pillow, you should also choose the red bedding with the best effect of bringing you good luck in love. Red has the festive meaning, that's why a wedding is often in red. Therefore, the bedding in auspicious colors will bring you good luck with the opposite sex.
Put Items in Pairs
It is understood that single items shall be changed to those in pairs, such as a pair of lovebirds, a pair of beautiful candlesticks for romance effect, and two quartz hearts, which will bring you love.
Window Flowers
Flower has the meaning of luck with opposite sex while red flowers will bring you even better luck. You may put some red flowers at your window for the sake of good luck with opposite sex.
Peach Blossom Luck Position
Placing flowers or a fish tank in the Peach Blossom Luck Position at your home could help you attract love and improve the luck of finding the right one. You can find out your luck position according to your zodiac sign.
| Zodiac Sign | Peach Blossom Luck Position |
| --- | --- |
| Rat, Dragon, Monkey | West |
| Tiger, Horse, Dog | East |
| Ox, Snake, Rooster | South |
| Rabbit, Sheep, Pig | North |
If you are not sure what your zodiac sign is, please check
Chinese Zodiac
.

Make a Wish before Sleep
Before going to sleep, you may make a wish in front of the window in your bedroom and the God of Marriage will bring you good luck in love. If you are sincere enough, he will help you secretly; otherwise, your wish will not come true.

Go West for Better Luck
In terms of Feng Shui, west is the direction of love, so you may go to the attractions in the west or dine in the restaurants in the west to increase the chance. The power in this direction will create the romantic environment for you. If you are careless and take the one you have a crush on to southeast which symbolizes friendship, you may not start a relationship but become friends.
Related Reading:
Feng Shui Tips for Love and Marriage
Love and Marriage Quizzes:
How much do you trust in marriage?
Will you spend the rest of life with your present boyfriend/girlfriend?
Will you finally marry him?
The best age gap between you and your boyfriend/husband
What is the Right Age for You to Get Married?
Lastest Questions and Answers
Can singles apply to divorcees too? (2 Replies ) Asked by G***n | 9/2/2019 5:38:07 AM
I am looking at Feng Shui love tips for singles. Can this apply to people who are divorced too? Thank you.