Chinese Zodiac with Best Love Luck in August
Chinese Zodiac with Best Love Luck in August, 2021
In August 2021, people will often experience some major or minor changes in their career and relationship. Will some people meet the right one in August? As the saying goes, men and women should get married when they reach to a certain age. In August, which zodiac animal signs will have a fairly good luck in love and relationship and will easily enjoy the sweet love and romance?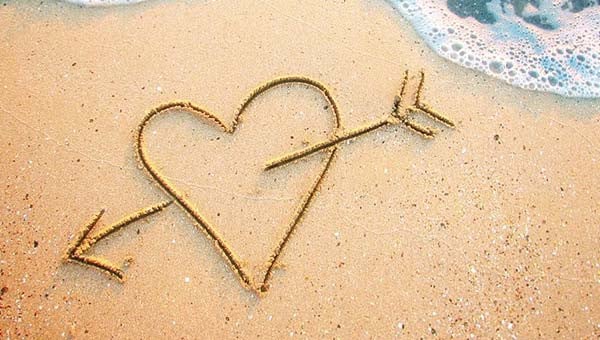 Tiger
The Tigers are extroverted, enthusiastic and outgoing. They have a good fortune in their life time and their luck in love and relationship is also pretty good. In August this year, with the help of the auspicious stars, happy events will happen to them continuously. Whether male or female, the Tigers will have a very good luck in romance and relationship. They will have the chance to meet the new friends of the opposite sex and have a good impression on each other, and they will be fit for staying together. There will be new developments in the relationship in August, which is particularly conducive to marriage or development of a relationship.
Rooster
The Roosters are clever, smart, good-looking, and highly aware of their own image. They will easily attract the attention of the opposite sex. However, they have always been very picky in choosing partners. However, in August, as a result of the advent of the auspicious stars that are in charge of marriage and love, their luck in love and relationship will prosper, and they will have the opportunity to meet the better and more suitable partners of the opposite sex. If they are brave and able to confess to the other party boldly, they will be very likely to get a great love.
Horse
The Horses are open-minded, enthusiastic and outspoken in nature. They often take good care of the people around them, making people feel they are very warm and reliable. Therefore, they are very attractive to the opposite sex. In August, the advent of the auspicious star will bring them good luck in love and relationship. If they are still single, they should seize the opportunity to pay more attention to the people of the opposite sex at the same age around them, and find opportunities to get in touch with each other frequently. Maybe, they will have a happy ending.
Rat
The Rats are inherently playful, and they value harmony and peace in everything. As such, they seldom take the initiative to fight for something. However, in terms of love and relationship, it doesn't apply to them. On the contrary, once they meet someone they like, they will boldly pursue their love. No matter how powerful or strong their opponents or competitors are, they won't give up easily. In August, they are expected to meet and be in a relationship with their partners.
Ox
People born under the zodiac animal sign of the Ox are somewhat insensitive and stoic, reserved, and with low EQ. However, they are really kind-hearted, warm and reliable. They will be very lucky in love in August. If they are single, they can find their significant other very easily and have a sweet relationship. But if they are married, they are supposed to properly handle the relationship with people of the opposite sex around them. Otherwise, they will see the marriage hitting rock.
Lastest Questions and Answers