Chinese Zodiac with Best Love Luck in June
Chinese Zodiac with Best Love Luck in June, 2021
The rise and fall of the love fortune will make the love life change constantly. When the love luck declines, it will be easy for two people to have some contradictions and frictions, and the relationship will also be affected. Which Chinese zodiac animal signs will have the best love luck in June?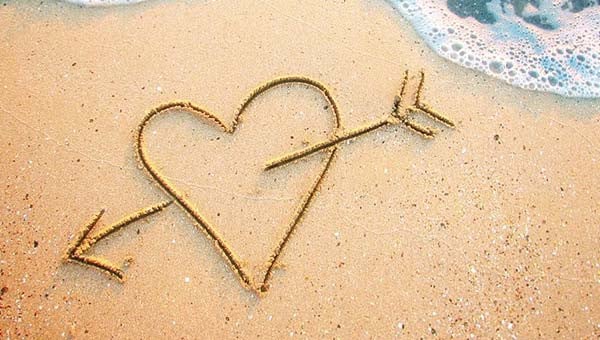 People under the Chinese zodiac animal sign of the Monkey have always had a not-very-good attitude towards love and relationship, and they are that type of persons who treat love as a game. Moreover, the Monkeys are impatient and not very thoughtful, but give others an impression of being simple and blunt. As such, it is difficult for them to bring a sense of security to their partners in a relationship. However, in June, the rise of the love fortune of the Monkeys will make them attach great importance to love and relationship. Therefore, their attitude and attention for their partners will be improved in their love and relationship, which will be of great help to bring them each other closer so that they can sense the sweetness of love.

People under the zodiac animal sign of the Rooster have always kept a high-profile position in the love and relationship. They like to play a dominating role. So, this will inevitably bring some pressure to their partners in the relationship. In June, with the rise of the Rooster's fortune, they will be considerate and think more for their partners, and they will consider their partners' feelings on their positions. As such, their attitudes towards their partners will be changed and their attitudes won't be as on a high ground as before. In this way, they will get closer to each other so that both parties in the relationship can feel the existence of love.

People born the zodiac animal sign of the Sheep (or the Goat) are very affectionate and infatuating. They are very strong and persistent in character. Once they set a target, they will not give up easily. So, they hold the same attitude in love and relationship. Moreover, the Sheep guys have a mild temperament, and there will be rarely conflicts when they are with their partners. In June, with the rise of the Sheep's love fortune, the Sheep and their significant other will get along with more ease. There will be more common topics between them to bring each other closer.

People born under the zodiac animal sign of the Rabbit are very kind-hearted, and their attitudes towards their partners are also very good. So, they can maintain the stability of their love and relationship. In June, the love luck of the Rabbits will also improve, so that the Rabbits can have more time and energy to be together with their partners and lovers. Even during this period, they can find some common topics so as to understand each other more and their relationship will get closer and deeper.

In June, people under the zodiac animal sign of the Rat will get along with their partners harmoniously. The love fortune of the Rats will be very good this month, and the Rats are also the kind of persons who are very cautious and careful. Their relationships with their partners have always been quite stable. When two people are together, conflicts or contradictions rarely happen. Therefore, with the rise of their love fortune in June, their relationship will go further and closer.