Today is:
Sat January
24

,2015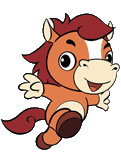 Horse
Chinese Lunar Date
December 5, Jia Wu Year(2014)

Geng Zi Day, Ding Chou Month
Auspicious
Sacrifice
Pray for Good Luck
Business Trading
Encoffin
Funeral
Inauspicious
Residence Relocation
Purchase
Wedding
Break Ground
Planting
Grand Opening
Chinese Calendar in:
January 2015
February 2015
March 2015
April 2015
May 2015
June 2015
July 2015
August 2015
September 2015
October 2015
November 2015
December 2015
Get Gregorian-Chinese Calendar
Chinese Astrology
Based on the traditional Chinese calendars and astronomy, Chinese astrology is greatly used now to predict and determine a person's destiny. It uses the principles of
Chinese Five Elements
,Yin Yang, 10 Celestial stems, 12 Earthly Branches…Our free Chinese astrology site aim to help you to discover your zodiac signs, personal traits, lucky numbers; forecast your
2015 horoscope
; check the love zodiac compatibility with your partners; convert Western calendar to Chinese calendar; find auspicious days for wedding…; as well as predict your baby's gender. Hope you can find funs and secrets of Chinese Astrology and live luckily and happily.