Today is:
Tue December
1

,2015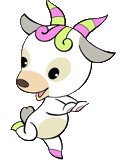 Sheep
Chinese Lunar Date
October 20, Yi Wei Year(2015)

Xin Hai Day, Ding Hai Month
Auspicious
Sacrifice
Take a Bath
Travel
Avoid anything else
Inauspicious
Grand Opening
Break Ground
Break Ground for Tomb
Funeral
Chinese Calendar in:
December 2015
Get Gregorian-Chinese Calendar

By wearing the right Charm you could be blessed with good luck. You are welcome to go to our store in Aliexpress, one of largest online shopping markets in the world to select your favorate bracelets with your zodiac animal. Each of the bracelet is well designed with your lucky colors and crystals. Hope you enjoy a good fortune by wearing the bracelet.

Lastest Questions and Answers

Chinese Astrology

Based on the traditional Chinese calendars and astronomy, Chinese astrology is greatly used now to predict and determine a person's destiny. It uses the principles of Chinese Five Elements, Yin Yang, 10 Celestial stems and 12 Earthly Branches... Our free Chinese astrology site aims to help you to discover your zodiac signs, personal traits, lucky numbers & colors; forecast your 2015 horoscope and 2016 horoscope; check the zodiac love compatibility with your partners; convert Western calendar to Chinese calendar; find auspicious days for wedding, grand opening, moving…; get to know Chinese holidays and how the Chinese people celebrate them; predict your baby's gender… Hope you can find funs and secrets of Chinese Astrology and live luckily and happily.
Connect us

Be Our Fan on Facebook Follow Us on Google+ Contact Us