Today is:
Fri March
6

,2015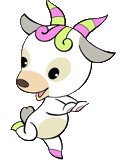 Sheep
Chinese Lunar Date
January 16, Yi Wei Year(2015)

Xin Si Day, Wu Yin Month
Auspicious
Grand Opening
Betrothal
Bed Installation
Sacrifice
Hold a Party
Pray for Good Luck
Sign Contract
Business Trading
Haircut
Chinese Calendar in:
March 2015
April 2015
May 2015
June 2015
July 2015
August 2015
September 2015
October 2015
November 2015
December 2015
Get Gregorian-Chinese Calendar
Chinese Astrology
Based on the traditional Chinese calendars and astronomy, Chinese astrology is greatly used now to predict and determine a person's destiny. It uses the principles of
Chinese Five Elements
, Yin Yang, 10 Celestial stems, 12 Earthly Branches and more. Our free Chinese astrology site aims to help you to discover your zodiac signs, personal traits, lucky numbers & colors; forecast your
2015 horoscope
; check the zodiac love compatibility with your partners; convert Western calendar to Chinese calendar; find auspicious days for wedding, grand opening, moving…; get to know Chinese holidays and how the Chinese people celebrate them; predict your baby's gender… Hope you can find funs and secrets of Chinese Astrology and live luckily and happily.