Rooster Horoscope 2017 Predictions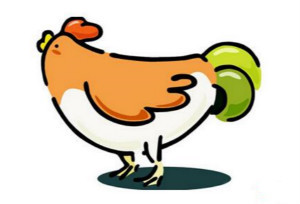 * The prediction is valid for 2017 (year of the Rooster) starting from January 28, 2017 and lasting to February 15, 2018.
Overall Rating:
2017 is the year of the Fire Rooster 'Ding You' (丁酉), also the animal year (
Ben Ming Nian
) of you people under
the zodiac sign of Rooster
. In this year, you Roosters (or Chickens) will suffer from conflicting Tai Sui (the Grand Duke Jupiter) while you Roosters will be more unlucky since your earthly branch 'You' will torture the earthly branch 'You' of Tai Sui, which means you will have fortune change due to conflicting Tai Sui and suffer from punishment of Tai-Sui. Therefore, you Roosters will be unlikely to have good luck in the year of 2017 although you will not have the poorest luck among all the 12 animal signs. Your fortune in various aspects will not have a significant improvement; instead, you will be prone to have all kinds of misfortunes, such as bottleneck of career development, unexpected loss of assets, emotional problems with your lover and changeable mood caused by too much pressure. In a word, you should be prepared for the great change in life in 2017.
Astrology Elements in 2017
Auspicious Direction: North, Southwest, Northeast; Avoid: East, Northwest
Lucky Colors: Red, Orange, Yellow; Avoid: Grey, Green
Lucky Numbers: 2, 4, 6
Helpful Zodiac Signs: Ox, Dragon; Harmful Zodiac Signs: Rooster, Rabbit, Dog
Auspicious Direction for Love: South
Auspicious Direction for Wealth: Northeast
Auspicious Direction for Study: South
Auspicious Direction for Career: North
Rating:
The blessing of auspicious stars, however, cannot resolve the influence of clash with Tai Sui but offset some of your bad luck. Therefore, you should not make major change and great decision in 2017; you workers should not change your job rashly as you may not get the new job due to unexpected situations. In addition, you will encounter many difficulties in the new work environment; coupled with the influence of clash with Tai Sui, you will easily have conflicts with colleagues and leadership. So, you should think twice before changing the job.
You businessmen will be unlikely to have good luck in the year; your company may encounter many obstacles in the development and you may suffer great losses due to a decision-making mistake. Therefore, you should think carefully before making any decision and never make a decision out of impulse.
Rating:
Due to the bad luck in wealth, you will have very limited capital incomes in the whole year. Fortunately, you will have stable income from your work although unlikely have windfalls, so you may choose the low-risk investments with relatively low returns and you will be rational to choose the stable and longer-term investment. In your animal year, you will easily have new cooperation opportunities, but may lose the opportunities no matter how carefully you plan due to the fact of clash with Tai Sui. So, you should not be too radical but take a wait-and-see attitude. If you have a happy event at the beginning of this year, you can effectively improve your fortune in this year.
Rating:
In this year, you will be full of emotional crisis as you are irritable, grumpy and suspicious because everything is not smooth. The mood change will make you Roosters easily have conflict with your lovers, leading to a huge impact on your mutual affection.
You singles may meet many opposite-sex friends but you will be unlikely have a relationship with them since you will not have good luck with the opposite sex in this year.
In addition, all sorts of pressure in the animal year will make you have no mood to start a relationship. For example, this year will be not suitable for you Roosters in love to get married due to the too much pressure, or you will have more pressure once you prepare to get married. If you do want to get married in this year, you should choose a date before January 27.
As the saying goes, a happy event can counteract three disasters while the disputes come once there is no happy event. If you want to drive away your bad luck and misfortune, you may choose to attend more happy events of relatives and friends around, such as wedding and celebration for the new birth.
Rating:
You Roosters will have very poor health in 2017 and you may have the risk of bleeding due to the influence of clash with Tai Sui and several inauspicious stars. You may easily have a traffic accident and you'd better stay away from dangerous sports activities and dangerous places to avoid an accident. Also, you should pay more attention to your family health, especially the elder's physical condition, to prevent the accidents from disturbing your normal pace of life and causing a series of negative ripple effects.
The greatest impact of the year of misfortune on you will be your attitude. No misfortune or difficulty will break up your family or make you ill abed because you will have many solutions once you adjust your attitude to correctly face all sorts of problems. On the contrary, the wrong attitude means handing over your arms and surrendering.
2017 Horoscope Forecast for Roosters Born in Different Years:
1969 Rooster
(between February 17, 1969 and February 05, 1970)
1981 Rooster
(between February 05, 1981 and January 24, 1982)
1993 Rooster
(between January 23, 1993 and February 09, 1994)
2017 Horoscope Predictions for Other Signs:
* The prediction is valid for 2016 starting from February 8, 2016 and lasting to January 27, 2017.
Yearly Horoscope Forecast for 2016: Good
Lucky Colors in 2016: orange, brown
Lucky Numbers in 2016: 4, 7, 0
Charm: The Rooster people are suggested to wear a necklace or bracelet with a rooster sign to defuse those disadvantages and bring good luck in 2016.
Overview:
2016 which is
year of the Monkey
is a pretty good year for the people under the
Rooster sign
. You would be lucky to get help from savior in work and may get a power enhancement. Your love life will flourish and would get married this year if you are in love. However, you are not so smooth in personal relationship. You are easy to offend others because of your improper words. So, others will not be pleased with you. What you should do is to learn to hold your tongue and avoid having too many irons in the fire. All in all, you will have plenty of room for improvement in 2016. As long as you could be deliberate in speech and action and confide to others when meeting troubles instead of splitting hairs alone, you can enjoy a nice 2016.
Wealth:
2016 favors those businesses mainly facing male customers. So, if you sell cars, male clothes or skin care products etc., you would be expected to have a great increase in income. If you have planned to start oversea market, 2016 is a suitable year. If your business is dealing with foreigners, you will have an outstanding achievement. In terms of investment strategy, you should keep conservative. When outing, you should be careful to keep your money well in case of getting loss.
Career:
For the office workers, you would have more chances to be promoted and be recognized if your supervisors are male. In addition with the great support from the people around, your career could advance to another new milestone. The year will be especially in favor of the Rooster designers, dramatists, writers and more in creative fields. If you plan a job changing, the later part of the year will be profitable. What you should give special attention to is the relationship with your colleagues. Besides, seek opportunities of going on business trip will be helpful to your career.
Love Relationships:
Your love situation will be generally good in 2016. The singles would have more chances to meet new friends and are expected to find a favorite partner with the help of friends or the elders. The single female Roosters would be popular among the people and lucky to meet some men who have excellent conditions in every aspect. However, the married should resist the temptation from the third one in 2016. If you don't maintain your relation well, your relation may go backwards. So, you should take care of each other more and try ways to pick up your previous sweet time. `
Health:
You will be good both mentally and physically. During the year, you would be confident and always have a cheerful mood in most of the time. As you have more chances to go out, you may have problems with digestive system. So, you should be abstemious in eating and drinking. If you could take more exercises, it would be helpful to help you relieve pressure this year.
Note:
The above Chinese horoscopes prediction is based on people's birth year and the ancient Chinese astrology. It's just for your reference.