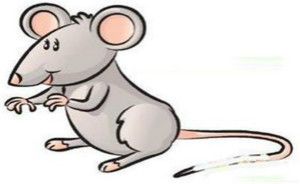 * The prediction is valid for 2017 (
year of the Rooster
) starting from January 28, 2017 and lasting to February 15, 2018.
Overall Rating:
In Chinese zodiac, 2017 is the year of the Fire Rooster 'Ding You' 丁酉. For you Rat people, 'Zi' (子) which is your earthly branch will destruct 'You' (酉) which is the earthly branch of Tai Sui who is also known as Grand Duke Jupiter or Grand Commander of the Year. Simply speaking, you will suffer damage and loss in the year. Generally, as you clash with Tai Sui, you are prone to have many quarrels and unnecessary disputes leading to bad luck in wealth. However, you will be blessed by three auspicious stars in the year, namely Tianxi, Dijie and Taiyin, which will make the year not too bad.
Astrology Elements in 2017
Auspicious Direction: Northeast, Southwest, North; Avoid: East
Lucky Colors: Green, Blue, White; Avoid: Yellow, Red
Lucky Numbers: 5, 9
Helpful Zodiac Signs: Dragon, Ox, Monkey; Harmful Zodiac Signs: Rabbit, Horse, Sheep
Auspicious Direction for Love: West
Auspicious Direction for Wealth: South
Auspicious Direction for Study: Southwest
Auspicious Direction for Career: Northwest
Rating:
The overall luck in wealth will be neither good nor bad. Despite the fact of destructing Tai Sui, you will be blessed by three auspicious stars and you can make both ends meet, thus will not suffer serious financial loss. However, you rats need to make reasonable financial investments in 2017 and avoid the investments with obvious risk since it is impractical for you to enrich your wallet with windfalls.
Moreover, you will not have good luck in terms of windfall in 2017. Also, you should reduce expenditure, avoid borrowing to others and keep a certain amount of money for emergency. Fortunately, you rats are good at accumulating wealth and like studying, so you have your own skills in accumulating wealth and you can get through the year successfully as long as you are careful enough.
Rating:
You female rats will have good luck in career because the female benefactor represented by the Taiyin Star will help your career development a lot; you will get help from others even if you are in troubles. If you have good career development foresight and executive capability, your career will certainly develop quickly. You male rats, however, will not have good fortune in career in 2017 and you will be easily disturbed from further development by the external factors, either the villains around, or a series of problems in your life. But if your leader is a female rat, you will be more likely to get recognition and promotion. To prevent your career from decline, you male rats should make great efforts to build good relationship with the working partners around, so that you can rely on them at the critical moments.
In 2017, the most suitable industry for you rats will be the service industry, especially those related to women, such as women's dress, shoes, perfume or cosmetic, from which you will get better development.
Rating:
Your luck in love relationship in the year of Rooster will be good and not affected by the fact of destructing Tai Sui due to the blessing of the auspicious star Taiyin in your Natal Horoscope. Under the blessing of this star, you will have good luck with the benefactor; you male rats even may change the luck with the benefactor into the luck with the opposite sex. In this year, you male rats will meet women older or mightier than you, such as an able woman. It will be ok if you have an open marriage concept. You female rats will have neither obvious development nor setback in the love relationship. You can make acquaintance with many working partners, even fall in love with someone. However, you are not recommended to focus on love because you will encounter the career development peak in 2017.
If you are married, you should not get too close to the opposite sex; otherwise, you will have improper love and bring yourself and your family unnecessary troubles, even suffer from the divorce because of this. So you should be careful.
Rating:
You will have bad fortune in terms of health. Generally, you may have both mental and physical problems, especially for you rats who need to work hard because you are more likely to overdraft your health. When you are away from home, you should pay more attention to your personnel safety because you may suffer a bleeding disaster if you are not careful. If you often fall ill in this year, you can manage a wedding to alleviate the effects of clashing with Tai Sui. For those clashing with Tai Sui, you will be prone to the accident of bleeding, so you are suggested to donate blood early in this year as a cure.
2017 Horoscope Forecast for Rats Born in Different Years:
1960 Rat
- (born between January 28, 1960 and February 14, 1961)
1972 Rat
- (born between February 15, 1972 and February 2, 1973)
1984 Rat
- (born between February 2, 1984 and February 19, 1985)
1996 Rat
- (born between February 19, 1996 and February 6, 1997)
2017 Horoscope Predictions for Other Signs:
Yearly Horoscope Forecast for 2016: Good
Lucky Colors: Black, White and Grey
Lucky Direction: Southwest
Lukcy Numbers: 1 and 6
Charm: Garnet, Rock Crystal, Rose Quartz, Black Agate, Lapis Lazuli, Amethyst bracelet or necklace with a pendant of Rat or Monkey
Overview:
2016 (
year of the Monkey
) turns to be a good year for the people under the
Rat zodiac sign
. According to the
Chinese zodiac compatibility astrology
, the Rat and Monkey are the most compatible animals. So, in the monkey year, you Rat people could go smoothly and be lucky in most aspects. You'll do fairly well in work and are expected to be promoted. There will be many social activities and parties waiting you to participate which will make you have a merry mood at the same time some sumptuous feast. What you should remember in 2016 is not to advance hastily and try to make good relations with others.
Wealth:
Although lacking the help of magnates and good luck, finance fortune is still predicted to have an upturn in 2016 for the Rat. The businessmen could expect your business developing along the right lines and get a good harvest. All things need you to do by yourself. You will find that all the income you earn this year should give credit to your hard work. What you should pay attention to is the financial status of your customers in order to avoid someone running away with all the money or making credit transaction with you. Besides, especially careful to details of the document or contracts in case you are framed by competitors. These will all make you fall deep in financial troubles. If you work for others, you could expect a promotion thus a nice income in 2016.
Career:
Fortune in terms of career favors the Rat during the year of 2016. You ability will be appreciated by the leaders. Together with your excellent performance in work, you are expected to be promoted to a higher post. If you want to change your job, the Chinese lunar months of March and July are auspicious to get success. However, you are not suggested to change except you have found a proper one. As long as you are always humble, keep a very low key, and communicate more with your working partners, you could make great success in career in 2016.
Love Relationships:
For those married, you may have little time with your partners and family members because of your busy work. This would make your relationship turn to be worse. So, you are suggested to learn how to balance your work and life. Find a proper time to take a journey with your partner or take up a common interest will be helpful to your relationship. For the singles, you would have many chances to the parties or social activities where you may meet the person you adore. However, it's not a good year for you to carry out a new love. You are suggested to learn each other as friend first.
Health:
In 2016, you Rat people should take care of both your mental and physical health. Because of your heavy and busy work, you will have a lot of pressure and feel depressed. Also you will have to engage in many social activities. These will make you lack of sleep and get fatter. Therefore, you should learn to control yourself, have a regular routine and form a good habit. Besides, you should avoid diving, skiing, parachuting, air sail planning and other high risk activities in 2016.
Charm: The Rat people are suggested to wear a bracelet with a rat sign to exorcise evil spirits and bring good luck in 2016.
Note:
The above Chinese horoscopes prediction is based on people's birth year and the ancient Chinese astrology. It's just for your reference.